ACUTE Newsletter - May 15, 2018
May 15, 2018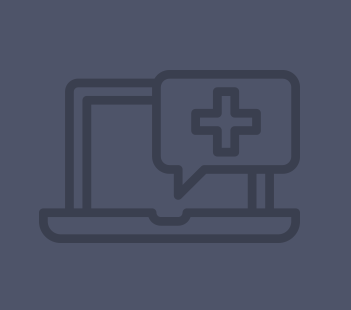 First Friday Webinar Series
Presented
by: Margherita Mascolo, MD, CEDS
Medical Director at the ACUTE Center for Eating Disorders by Denver Health

Topic: How to Advocate for Your Patient in the Emergency Room

This webinar will explore how patients often present to the Emergency Department with a multitude of vague complaints. We'll look at why it's crucial for Emergency Department (ED) physicians to recognize that such complaints stem from an underlying eating disorder and understand the pathophysiology behind such complaints.

Friday, June 1, 2018
10am-11am MST

Learning Objectives:
Identify the familiarity with the most common emergency department presentations of eating disorder patients.
Explain how to improve communication between mental health specialists and emergency room physicians when transferring care of a patient to the ED.
Explain how to Identify when to refer patients to a higher level of care based on clinical risk.
Register HERE
ACUTE Research & Publications
Critical Gaps in the Medical Knowledge Base of Eating Disorders
Dennis Gibson, MD, Anne Drabkin, MD, Mori J. Krantz, MD, Margherita Mascolo, MD, CEDS,· Elissa Rosen, MD, Katherine Sachs, MD, Christine Welles, MD, Philip S. Mehler, MD, FACP, FAED, CEDS.

Abstract: Eating disorders are unique in that they inherently have much medical co-morbidity both as a part of restricting-type eating disorders and those characterized by purging behaviors. Over the last three decades, remarkable progress has been made in the understanding and treatment of the medical complications of eating disorders. Yet, unfortunately, there is much research that is sorely needed to bridge the gap between current medical knowledge and more effective and evidence-based medical treatment knowledge. These gaps exist in many different clinical areas including cardiology, electrolytes, gastrointestinal
and bone disease. In this paper, we discuss some of the knowledge gap areas, which if bridged would help develop more effective medical intervention for this population of patients.

Read the full article HERE.
Join Our Team
ACUTE is recruiting talent to join our nationally unique team. Denver Health offers competitive pay, a robust benefits package and endless opportunities for growth in the heart of Denver, Colorado.

Now is a great time to join our team of leading experts who provide life-saving medical stabilization for patients suffering from the most severe eating disorders and the resultant medical complications.We offer hope when all other medical care has failed.

Open Positions:
Psychiatrist
Hospitalist
Psychologist
Dietitian
Registered Nurse
Certified Nursing Assistant
Behavioral Health Tech
Physical Therapist

To apply today contact:
Nicolette Burns, Provider Recruitment
Denver Health Medical Center
Nicolette.Burns@dhha.org
(303) 602-4973
Welcome to MyChart!
Manage Your Healthcare From Anywhere, At Any Time
Create a New Account
or use MyChart login: