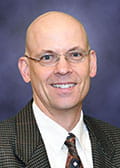 Aaron is a director with Healthcare Performance Partners and serves as an instructor for the Denver Health Lean Academy. With 20 years of experience helping organizations align and improve their personnel and technical systems to accomplish strategic business objectives, Aaron has consulted with leading healthcare organizations across the country, including The Everett Clinic, Henry Ford Health System, Inova Health System, Maimonides Medical Center, University of Texas Medical Branch, the Westchester Medical Center, and many others. He has proven success guiding organizations through strategically driven changes and enhancing business performance, and has significant experience in needs assessment, best practice analysis, performance measurement, process improvement, and behavioral change management.
Aaron also has extensive experience in the implementation of workforce management solutions to reduce costs, as well as in coaching executives in various implementation strategies. Prior to joining HPP, Aaron worked for Kronos, Aetna, and Executive Learning in support of various change management, organizational development, workforce management, and process improvement initiatives.
He holds a Doctorate in Industrial and Organizational Psychology from the University of Tennessee with a minor in Industrial Engineering.