Passion for Saving Lives at ACUTE Center for Eating Disorders
December 04, 2019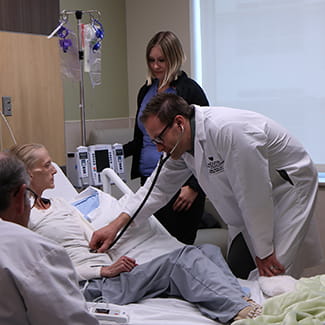 According to the
National Association of Anorexia Nervosa and Associated Disorders
, at least 30 million Americans suffer from eating disorders and one person dies as a direct result of an eating disorder every 62 minutes.
That's one reason
Dr. Philip Mehler
founded the
ACUTE Center for Eating Disorders
at Denver Health – the only medical stabilization eating disorder program in the U.S.
Dr. Mehler's passion for helping patients with eating disorders goes back to his days as a resident. A young woman with anorexia checked into the hospital he was working at and died. He says he was struck by the fact that this person with no other medical problems died from her anorexia nervosa.
"These patients are vulnerable because there are no good resources for these patients at the depth and severity of the illness that they present with at ACUTE," Mehler said.
He says he wants to help save these young people's lives so they can share their stories with others to prevent new cases of eating disorders.
One of his former patients, Heather Davis, does just that as a therapist who gives back and supports patients who are currently in scenarios and situations that she previously experienced while being treated for her own eating disorder.
"I like to think that I offer hope," Davis said.
Read Davis' patient story
.