From ACUTE Patient to Therapist
May 02, 2019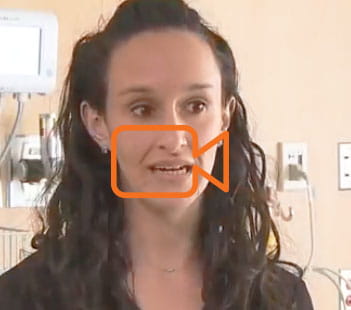 Ten years ago, Heather Davis was walking the halls of the ACUTE Center for Eating Disorders at Denver Health as a patient. Today, she's here as a visitor, having recovered and now living the life she always dreamed of.
When Heather was airlifted to ACUTE she was too ill to be treated at any regular hospital. She had spent several years in and out of treatment, knowing that a drastic change was needed.
Notwithstanding the uphill battle ahead, Davis was determined to live the life she always wanted. Within less than a year she had been released from the center and was on her way to recovery.
"I just remember how amazing all the doctors and the whole team was," Davis said. "They had essentially become like a family to me with my family being so far away."
Today, Davis is a Primary Therapist helping others suffering from eating disorders, giving back to the community that saved her life.
ACUTE is the only dedicated center in the country that offers medical stabilization for people with eating disorders. Patients are treated by a team of experts who are trained to treat the most severe eating disorder cases. ACUTE's goal is to smoothly transition patients once they are medically stabilized, into or back to eating disorder treatment programs that lead to lasting recovery.
Watch Heather's full story in this video from Denver7.