Adolescents with the Most Extreme Forms of Eating Disorders
Due to the complex and serious medical complications of starvation, malnutrition and purging, a growing number of teenagers and adolescents require specialized medical stabilization prior to entering a residential eating disorder treatment program. The good news is that nearly all medical complications of eating disorders can resolve with consistent nutrition and full weight restoration—regardless of how extensive they are—with the right care. The ACUTE Center for Eating Disorders at Denver Health can help.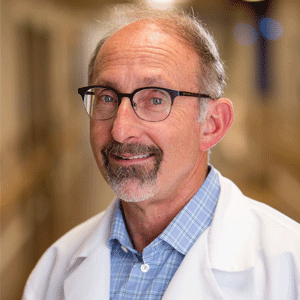 The ACUTE Center for Eating Disorders provides specialized inpatient medical stabilization for the most extreme forms of eating disorders in patients ages 15 and older.
20% of ACUTE patients are too ill to fly commercially and arrive by air ambulance
ACUTE has successfully treated patients at as low as 38% of ideal body weight
A 30-bed medical unit, ACUTE provides inpatient medical treatment for life-threatening eating disorder complications, as well as behavioral support for patients and families. ACUTE is the only program of its kind in the country, and has been honored as a "Center of Excellence for Medical Treatment of Severe and Extreme Eating Disorders" by Anthem Health.
Treatment and Services
ACUTE's Adolescent Program offers robust support for teens and families, including:
Behavioral health support from teams of psychologists, child-life specialists, and social workers specializing in adolescent eating disorders
Additional medical support and consultation from an Adolescent Medicine physician specializing in eating disorders
A dedicated child life specialist to help adolescents cope with the stress and uncertainly of illness, injury, disability and hospitalization
Extended visiting hours for families and caregivers
Family psychoeducation
Collaboration with Denver Health's Pediatric ICU (when necessary)
Collaboration with adolescent residential centers for continued treatment
For more information about ACUTE's Adolescent Program, or to speak with a Masters-level therapist, call 877-228-8348.