Continued Care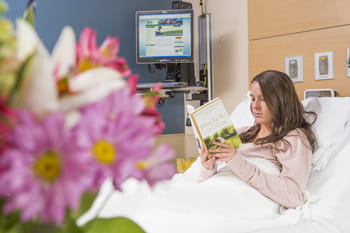 The typical length of stay at the ACUTE Center for Eating Disorders is 14-21 days. Upon discharge, each patient meets the following medical stabilization criteria for safe transition to an eating disorder treatment program for their continued eating disorder recovery:
Consuming a targeted number of calories per day determined on a patient-by-patient basis based on ACUTE's weight restoration goals
Has received medical detoxification from purging mechanism and any co-occurring alcohol or substance abuse
Has alleviated any complications associated with cessation of all purging methods (vomiting, laxative abuse and diuretic abuse)
Has normal or steadily normalizing labs and is no longer in need of electrolyte supplementation, such as potassium or phosphorous
Is physically strong enough to engage in traditional inpatient or residential programming
We strongly encourage each patient to continue their eating disorder recovery at a traditional inpatient or residential eating disorder treatment program of their choice once medically stable. Every patient will be assigned a dedicated clinical social worker upon admission. Your social worker will assist you in planning a safe discharge to ensure your success upon completion of the ACUTE program. If you need assistance identifying the best course of treatment, or finding a treatment center to meet your needs, they will be happy to guide you and offer recommendations to make your transition as seamless as possible.