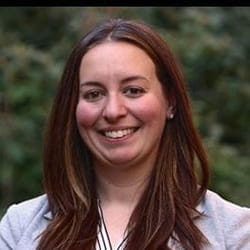 Becky Reiss (PGY1 RPD): Becky is a Clinical Pharmacy Specialist in Behavioral Health and the PGY1 Pharmacy Residency Program Director at Denver Health Medical Center. She is a Board Certified Psychiatric Pharmacist who has worked at Denver Health since 2015, becoming Residency Program Coordinator in 2017 and Program Director in 2018. Dr. Reiss earned her BA in Psychology and PharmD from Drake University in 2012, and then went on to complete her PGY1 Pharmacy Residency at the University of Missouri and her PGY2 Psychiatric Pharmacy Residency at Virginia Commonwealth University. She is passionate about reducing stigma associated with mental illness and her clinical interests include psychosis, treatment refractory mood disorders, and substance use disorders. Additionally, Dr. Reiss sits on the preceptor development and resident wellness workgroups, guest lectures for nursing and pharmacy learners, serves as a reviewer for Mental Health Clinician, and is a member of the College of Psychiatric and Neurologic Pharmacists as well as the American Society of Health System Pharmacists. Outside of work, Dr. Reiss serves on the board of a local dog rescue and fosters homeless pups. She also enjoys gardening, hiking with her dog, traveling, and reading.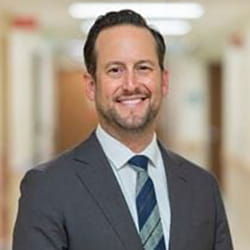 Lance Ray (PGY2 Emergency Medicine RPD): Lance is an Emergency Medicine Clinical Pharmacist and the PGY2 Residency Program Director at Denver Health. He is clinical instructor in the Department of Emergency Medicine and affiliate facultyfor the Global Emergency Care Initiative at CU Department of Medicine, and lecturer at the School of Pharmacy at the University of Colorado Anschutz Campus. Dr. Ray's clinical interests and research activities inlcudeacute management of dysrrhythmia and anticoagulation reversal He received his PharmD from the University of Texas College of Pharmacy in 2006. Over the last 12 years he has served as an ED pharmacist in multiple academic tertiary care emergency departments, including two with level-one trauma designation, over his 16 total years of experience as a clinical pharmacist. He has held various leadership positions within the Texas ASHP affiliate board of directors and currently active within ACCP and the ASHP Advisory Group for Emergency Medicine. He is the recipient of multiple pharmacy preceptor awards, and has traveled extensively with medical outreach trips across Guatemala. Outside of work Lance enjoys oil painting, listening to music, working on classic cars and snow skiing.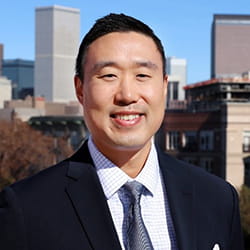 Andy Kim (PGY2 Critical Care RPD): Andy Kim is a Clinical Pharmacy Specialist in the Medical ICU at Denver Health Medical Center and has been the residency program director for the PGY2 Critical Care Pharmacy Residency Program since 2017. Originally from the Kansas City area, he completed his PharmD degree from the University of Minnesota College of Pharmacy. Dr. Kim completed his PGY1 pharmacy residency and PGY2 critical care pharmacy residency at Froedtert Hospital in Milwaukee, WI. He is a board certified critical care pharmacist and his clinical interests include sepsis/resuscitation, PK/PD alterations in critical illness, anticoagulation, and pain/agitation/delirium. He is an avid tennis player, outdoor enthusiast, foodie and enjoys spending time with his family and his dog (a Vizsla)!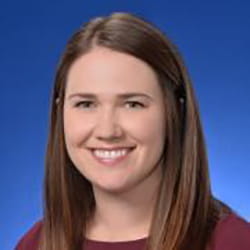 Kristin Rieser (PGY2 Ambulatory Care RPD): Kristin is an Ambulatory Clinical Pharmacy Specialist at the Denver Health Eastside Clinic and she has been at Denver Health since August 2021. After earning for PharmD degree at the University of Florida(Go Gators!), she completed a PGY1 Pharmacy residency at the University of Florida College of Pharmacy and a PGY2 Ambulatory Care residency at the University of Mississippi School of Pharmacy. She is a board certified ambulatory care pharmacist and her clinical interests include all aspects of cardiovascular risk reduction. Outside of work she enjoys exploring with her two dogs, Jeff and Clyde.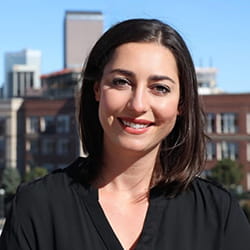 Kati Shihadeh (PGY2 Infectious Diseases RPD): Kati Shihadeh is a Clinical Pharmacy Specialist in Infectious Diseases at Denver Health Medical Center. After earning her Doctor of Pharmacy degree from Drake University in 2011, she completed both her PGY1 Pharmacy Residency and PGY2 Infectious Diseases Residency at the University of Minnesota Medical Center, Fairview. At Denver Health, Dr. Shihadeh is the co-director of the Antimicrobial Stewardship Program and the director of the PGY2 Infectious Diseases Pharmacy Residency Program. She is board-certified in infectious diseases, and her primary interests include antimicrobial stewardship, treating multi-drug resistant organisms, and optimizing the use of diagnostic tests. Dr. Shihadeh is currently a member of the Infectious Diseases Society of America, American College of Clinical Pharmacy, American Society of Health System Pharmacists, and the Society of Infectious Diseases Pharmacists. Outside of work she enjoys traveling, hiking as well as other outdoor activities, cooking and exploring new restaurants.
Residency preceptors will be highlighted throughout the fall on our Twitter account. Follow us to meet some of our PGY1 and PGY2 preceptors!