Opportunities at Denver Health
Why Work for Denver Health?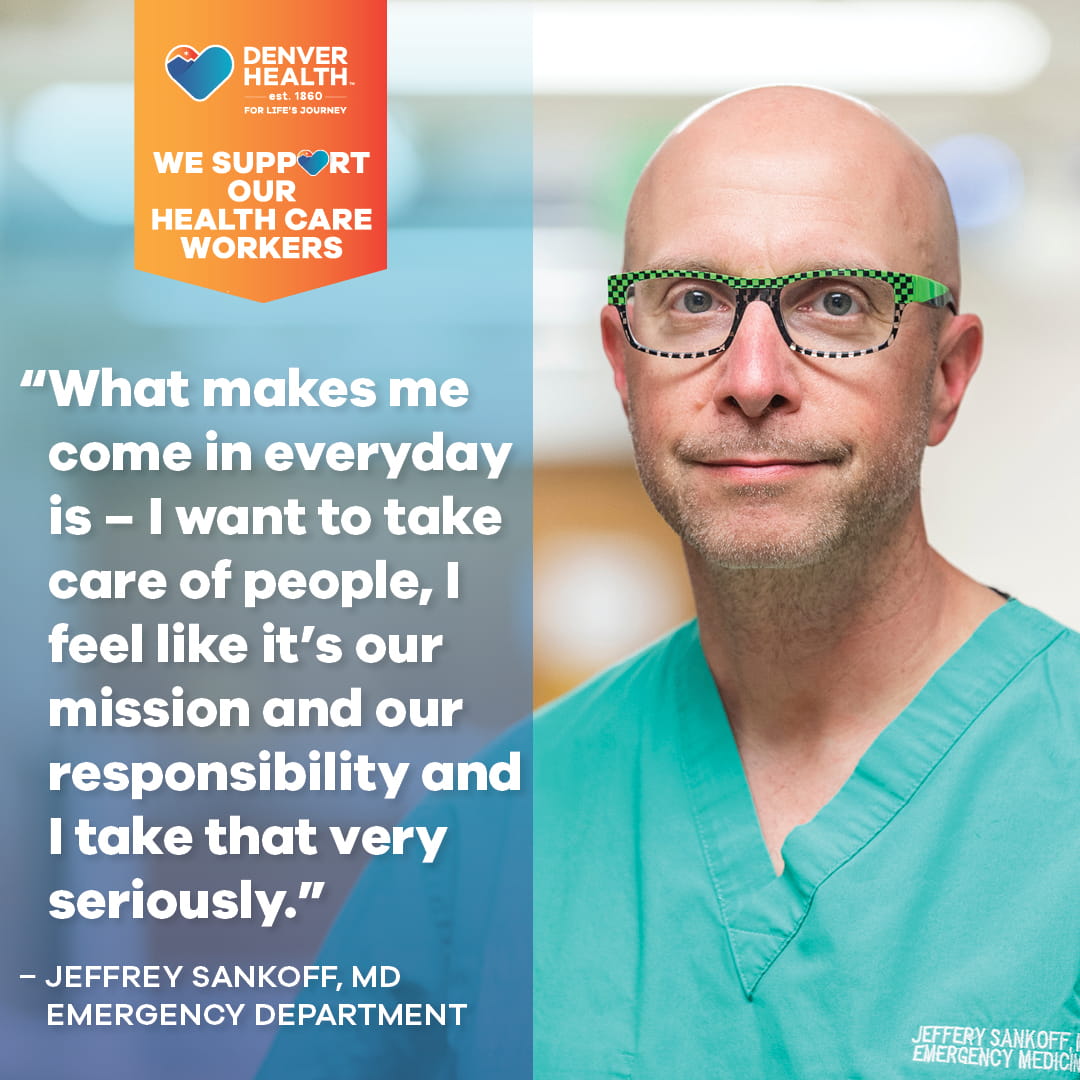 Take your career to the next level at Denver Health, where we offer a robust
benefits package
and endless opportunities for growth. Denver Health is a nationally-ranked, locally-trusted, premier health care institution located in the heart of Denver, Colorado.
Denver Health is an integrated, high-quality academic health care system considered a model for the nation that includes a Level I Trauma Center, a 555-bed acute care medical center, Denver's 911 emergency medical response system, 10 family health centers, 19 school-based health centers, Rocky Mountain Poison & Drug Safety, Public Health Institute, an HMO and The Denver Health Foundation.
Located near downtown Denver, Denver Health is just minutes away from many of the cultural and recreational activities Denver has to offer.
Our Mission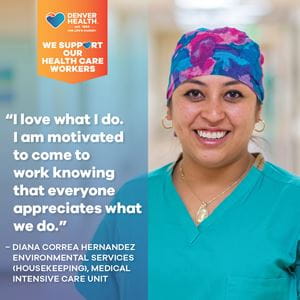 As Colorado's primary, and essential, safety-net institution, Denver Health is a mission-driven organization that has provided billions in uncompensated care for the uninsured. Denver Health is viewed as an Anchor Institution for the community, focusing on hiring and purchasing locally as applicable, serving as a pillar for community needs, and caring for more than 185,000 individuals and 67,000 children a year.
Denver Health is an Equal Opportunity Employer
We strongly support diversity in the workforce and Denver Health is an equal opportunity employer (EOE).
Denver Health is committed to provide equal treatment and equal employment opportunities to all applicants and employees. As an EOE, Denver Health does not discriminate against any employee or applicant for employment because of race, color, sex, age, national origin, religion, sexual orientation, gender identity, status as a veteran, and basis of disability or any other federal, state or local protected class.