Dr. Margherita Mascolo Named Medical Director of the ACUTE Center for Eating Disorders
December 15, 2016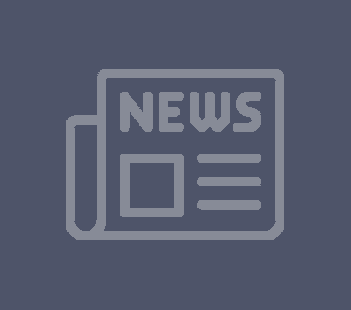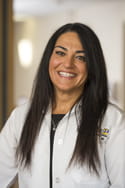 Denver Health has announced Margherita Mascolo, MD, as the new medical director of the ACUTE Center for Eating Disorders, Denver Health's medical stabilization unit for the most critically ill patients suffering from anorexia and bulimia nervosa. Dr. Mascolo has served ACUTE in multiple roles since the program's inception in 2008 including as a full-time dedicated physician, assistant medical director and interim medical director.
"After a national search, it makes perfect sense that our new leader is one of our own," said Philip S. Mehler, MD, FACP, FAED, CEDS, Founder and Executive Medical Director of ACUTE. "Dr. Mascolo has been a valued member of the ACUTE team since its beginning in 2008 and has quickly developed a reputation as one of the country's leading experts in the medical care of patients with severe eating disorders. We are fortunate to have a medical director uniquely positioned to lead ACUTE's multidisciplinary clinical team and its research activities."
As Medical Director, Dr. Mascolo will continue to be an attending physician on the unit caring for ACUTE's delicate patient population. She will also oversee the clinical and administrative aspects of the unit, present at industry conferences and national speaking events, and help foster ACUTE's national referral base. She will continue to work closely with Dr. Phil Mehler in his role as executive medical director to provide compassionate, live-saving medical care for patients suffering from severe eating disorders and the resultant medical complications. Moreover, Dr. Mascolo will continue ACUTE's commitment to medical research and generating scientific publications.
Dr. Mascolo completed her undergraduate work at the University of St. Thomas in Houston, Texas and earned her medical degree at the University of Texas Health Sciences Center. She completed her residency in Internal Medicine at the University of Colorado in Denver. She is board certified in Internal Medicine and is an Associate Professor in the Department of Medicine at the University of Colorado. Dr. Mascolo has published multiple peer reviewed articles on the medical complications of eating disorders and is currently working to complete her Certified Eating Disorder Specialist certification.
The ACUTE Center for Eating Disorders at Denver Health offers comprehensive stabilization and expert care for the most medically compromised eating disorder patients. Patients are offered the best in medical treatment, a compassionate and experienced nursing staff, individual psychotherapy and comprehensive discharge planning to help them on their path to recovery. ACUTE is tailored to help both men and women who cannot seek care in a traditional inpatient or residential treatment setting due to the severity of their weight loss or other medical complications. Treatment at ACUTE is covered under the medical insurance benefit.