Denver Health and Hospital Authority 20th Anniversary Celebration
January 01, 2017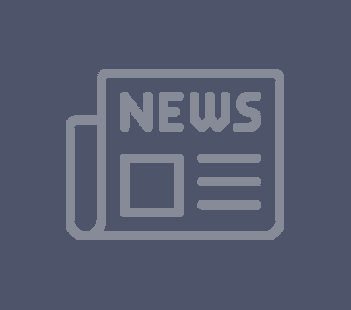 Twenty years ago, what was then known as Denver General had a milestone in its history. In 1997 the City of Denver established the Denver Health and Hospital Authority as an independent entity from its longstanding city governorship. The decision, supported by the State of Colorado, gave Denver Health ownership over its own future, and the financial decision-making that would help hospital leadership reach new promise in an ever-changing health care landscape.
Thank you all who were part of the Authority's creation — especially then-Mayor Wellington Webb, the Colorado General Assembly and the Denver City Council — and to those of you who have supported us for so many years. Tonight, we celebrate Denver Health's longevity and adaptation.
We look to many more years to come.
Robin D. Wittenstein, Ed.D., FACHE
Chief Executive Officer
Evolution
In the 1990s, health care reform discussions were becoming increasingly urgent throughout the nation. Rising costs, capitated reimbursements, increasing numbers of uninsured patients and recognition of the inflexibility within a city system prompted the need for a change. In response, Mayor Wellington E. Webb appointed a panel of community leaders called Healthy Futures 2000 to consider a way to govern Denver General Hospital more effectively. After exploring how other public hospitals across the country operated, Healthy Futures 2000 recommended creating an Authority to give Denver General the flexibility it needed to respond to changing health care needs.
The Colorado General Assembly passed Senate Bill 94-099, creating the Denver Health and Hospital Authority as a political subdivision of the State of Colorado. Also, the Denver City Council approved a proposal to give Denver General its independence. On May 14, 1996, Mayor Webb announced Denver Health and Hospital Authority's creation effective Jan. 1, 1997. The mayor's main goal was to provide a safety net health care system for the public of Denver, serving the City, state and region.
20 Years of Milestones
January 1997 - Denver Health separates from the City of Denver, to become a political subdivision of the state known as Denver Health and Hospital Authority.
2000 - Denver Health opens its Paramedic School.
May 2003 - Pavilion B opens, housing outpatient orthopedics and a Medical Intensive Care Unit.
August 2006 - Pavilion C opens, housing its women and children departments and units.
November 2006 - The Wellington E. Webb Center for Primary Care opens, becoming the first in the country community health center adjacent to an acute care hospital.
2006 - Denver Health is the first health care organization to receive the Joint Commission ERNEST AMORY CODMAN Award.
September 2008 - The Pediatric Emergency Room opens, now known as the Pediatric Emergency Department and Urgent Care Center.
June 2010 - Denver Health breaks ground on Pavilion M, a four-story facility with an outpatient dialysis center, a floor for inpatient and outpatient adolescent psychiatry, as well as a substance abuse program and enrollment services.
2012 & 2016 - Denver Health receives the Rocky Mountain Performance Excellence Peak Award.
May 2014 - Lowry Family Health Center opens in its new location.
2015 - Denver Health offers preventive dental in its regional School-based Health Centers.
April 2016 - Federico F. Peña Family Health Center and Urgent Care opens as Denver Health's ninth Family Health Center.
2016 - Denver Health SICU receives the American Association of Critical Care Nurses Beacon Award for Excellence.
2017 - The Denver Health Foundation raises $9,672,362, a 544% increase from 1998.
2017 - Denver Health is projected to have 550,000 patient visits, nearly double the total patient visits in 1997.