Robin Wittenstein, Ed.D., FACHE, named finalist for Denver Health Chief Executive Officer
January 27, 2017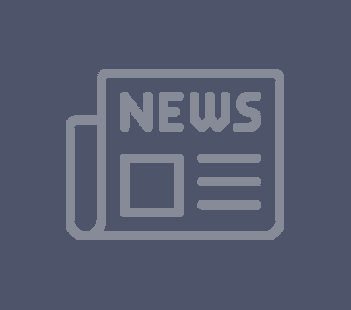 DENVER, CO (January 27, 2017) – Denver Health and Hospital Authority (DHHA) is pleased to announce Robin Wittenstein, Ed.D., FACHE, as the finalist for the Chief Executive Officer position following a vote last night by the DHHA Board of Directors.
Wittenstein is currently an Executive Leader at Penn State Health, a network of more than a dozen clinical and academic affiliate hospitals across central Pennsylvania. Previously, she served as president and CEO of University Hospital/University of Medicine and Dentistry of New Jersey, a 519-bed academic medical center.
"Robin Wittenstein is a seasoned executive leader and educator with a proven track record of leading large health care systems, a safety net institution and academic medical centers," said Rus Heise, Chairman of the DHHA Board. "She was the clear choice to lead Denver Health through a time of change in modern health care and is well positioned to ensure our organization fulfills our mission and continues to provide the best possible care for our patients."
She earned her doctorate in education, completing her dissertation at George Washington University entitled "Factors Influencing Individual Readiness for Change in a Health Care Environment." She is the co-principle investigator of a $1 million American Medical Association grant for "Accelerating Change in Medical Education."
"I am thrilled to be the finalist for the position of CEO," said Wittenstein. "As an educator and a leader, I am committed to Denver Health's safety net distinction and passionate about bringing together my experience in academic medicine and education for the benefit of the Denver community."
Denver Health has been under the direction of interim CEO, Dr. Bill Burman, since June while an extensive national search was conducted. He will continue in this role until the CEO position is finalized.
"We thank Dr. Burman for his leadership over the past eight months," Heise said. "He has successfully implemented initiatives focused on improving patient experience and making Denver Health a place our staff is proud to recommend to friends and family.
A national search firm identified qualified applicants from across the country and offered a list of 20 candidates for review by a search committee comprised of a diverse group of community leaders across Denver, all of whom have ties to Denver Health. A number of candidates were interviewed by the DHHA Board, executive staff and physician leadership. Members of the general public were invited to provide input throughout the process.
"On behalf of the board and leadership, I want to thank the members of the search committee and community members across Denver who provided input in this process," said Heise. "We were immensely impressed by the level of talent we had to choose from."
Search committee members included Hubert Farbes, Jr., Brownstein Hyatt Farber Schreck; Fernando S. Carreira, M.D., South Denver Gastroenterology; Jim Garcia, Clinica Tepeyac; Wanda Harris, Southwest Kidney Institute; Janet Houser, Regis University; Michelle Lucero, Esq., Children's Hospital Colorado; Carol Lewis, Denver Health (retired); Susan Powers, Urban Ventures, LLC; and John Reilly, Jr., M.D., CU School of Medicine.
Denver Health must publicly announce the name of the finalist for a two-week period prior to finalizing the CEO position.