Denver Health Partners with Wish for Wheels to Give Away Bicycles
May 21, 2018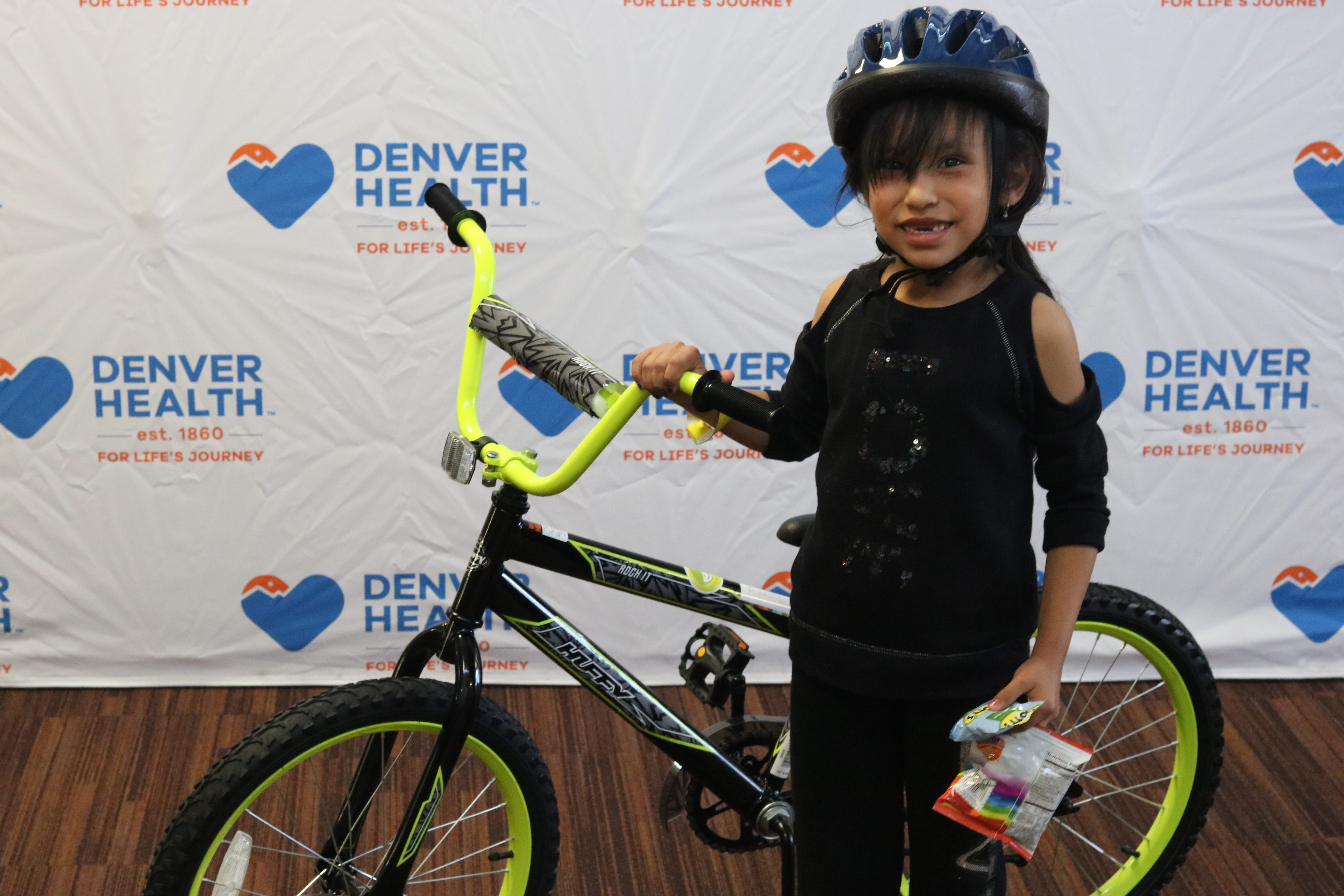 Special gift for young patients just in time for summer
For the second year in a row, Denver Health partnered with Greenwood Village-based Wish for Wheels to give away new bicycles and helmets to some of our youngest patients. Denver Health providers at the Federico F. Peña Southwest and Westwood Family Health Centers selected 75 pediatric patients, ranging in age from kindergarten to second grade, to receive an exciting gift on May 19.
Tourism Cares donated the bright green Huffy bicycles and ProRider helmets and flew in 65 volunteers from all over the world to help put them together on site at Southwest. Volunteers also helped children make sure their helmets had a proper fit.
The Denver Police Department helped the children register their new bicycles and let them try on some special kid-sized police gear. Denver's Vision Zero also gave away special reflectors so the children can stay safe and visible no matter where they ride.
Wish for Wheels started in 2004 and now gives away 5–6,000 bicycles and helmets to children each year in the Denver metro area. Denver Health's Southwest Family Health Center first partnered with the group for this giveaway in 2017.
Check out a video slideshow of the event below.