Derechos de los Pacientes de Denver Health Que Son Inmigrantes o Refugiados (Immigrant Patient Rights at Denver Health)
June 25, 2019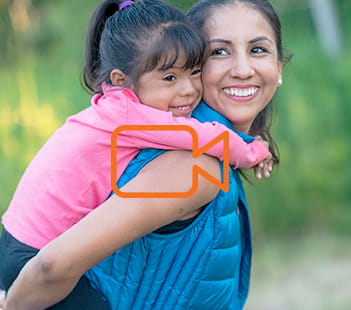 En Denver Health, reconocemos que algunos de nuestros pacientes pueden tener dudas sobre reportes recientes de actividad del Servicio de Inmigración y Control de Aduanas (ICE, por sus siglas en inglés) en Denver. Queremos asegurarles a nuestros pacientes inmigrantes o refugiados que tienen los mismos derechos que cualquier otro paciente que cruce nuestras puertas.
Denver Health le da la bienvenida a todos, independientemente de su capacidad de pago o su estatus de inmigración. Invitamos a nuestros pacientes a ver y conocer sus derechos, publicados en su totalidad en DenverHealth.org/IPR.
Entre nuestros servicios disponibles para todos los pacientes figuran: 9 Centros de Salud Familiar a través de la ciudad de Denver, 18 Centros de Salud Escolar localizados en el interior de las escuelas públicas de Denver, así como centros de emergencia y atención de urgencia.
El personal de atención de salud de Denver Health tiene acceso a más de 200 idiomas y Denver Health ofrece servicios de intérprete en persona, por video o llamada sin costo alguno para nuestros pacientes.
Denver Health también cuenta con una Línea de Enfermería disponible para pacientes que necesiten ayuda médica, con enfermeras bilingües, disponibles por teléfono las 24 horas del día, los siete días de la semana. Si usted es un paciente de Denver Health, puede llamar a la Línea de Enfermería para solicitar que se le envíen sus medicamentos a la farmacia más cercana a usted.
"Es posible que los pacientes se pregunten por qué les preguntamos su nombre, su número de Seguro Social o cualquier otro dato de identificación. Esa información es para verificar que le estamos prestando el mejor servicio medico a usted o a su familia. Toda la información que usted comparte con nosotros está protegida por la Ley de Portabilidad y Responsabilidad de Seguros de Salud (HIPAA, por sus siglas en inglés) y nosotros no la compartimos con ninguna agencia de policía o de inmigración y control de aduanas a no ser legalmente requerido por una orden judicial o una orden de detención", señaló el Estratega Multicultural en Mercadeo y Comunicaciones de Denver Health, Julio Martínez Coronado.
"Queremos que usted se sienta seguro cuando venga a Denver Health, porque nosotros estamos aquí para usted."
______________________________________________________________
Immigrant Patient Rights at Denver Health
At Denver Health, we recognize that some of our patients may have concerns over recent reports of Immigration & Customs Enforcement (ICE) activity in Denver. Immigrant patients at Denver Health have the same rights as any other patient who comes through our doors.
Denver Health welcomes everyone, regardless of immigration status. We encourage patients to view and know their rights, all listed at DenverHealth.org/IPR. The information is available in Spanish.
Among services available to all patients: nine Family Health Centers across the City of Denver, 18 School-based Health Centers located inside select Denver Public Schools, and emergency and urgent care locations.
We also offer low- and no-cost immigration vaccines.
Denver Health caregivers speak more than 150 languages and Denver Health provides interpreter services for more than 200 languages free of charge, through in-person interpreters on site, through video or over the phone.
Denver Health also has a NurseLine available to patients who need quick medical help, with nurses who speak both Spanish or English, available over the phone 24 hours a day, seven days a week. If you are a Denver Health patient, call the NurseLine to have medications sent to your closest pharmacy.
"Patients may wonder why we ask you for your name, your social security number or any other identifier. That information is to verify that we only are serving you or your family. All of that information you share with us is protected by the Health Insurance Portability and Accountability Act (HIPAA) and we do not share it with any law enforcement agencies without authoritization from you, or unless legally required, such as pursuant to a warrant or court order," said Denver Health Multicultural Engagement and Community Outreach Strategist Julio Martinez Coronado.
"We want you to feel safe when you come to Denver Health, because we are here for you."