Denver Health Medical Plan Premiums Expected to Decrease Next Year
September 19, 2019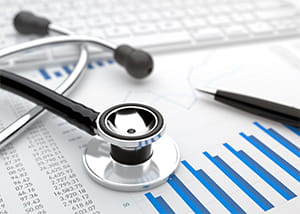 In just a few weeks, a significant decrease in rates for individual and small group insurance premiums will be outlined for 2020. The Colorado Division of Insurance announced those premium reductions would be coming earlier this summer.

According to projections from the state, the Denver Health Medical Plan will see a 29 percent decrease in premiums in its individual plans in the Colorado Marketplace over 2019. The average decrease for all nine Colorado health insurance companies that sell individual plans (for people who do not get their health insurance from an employer or government program) is 18.2 percent over last year, putting the Denver Health Medical Plan near the top of that list as far as reductions in costs for members.

The price drop is part of Colorado's reinsurance program, which was approved by the federal government. Exact figures are expected to be announced for the entire state in late September or early October.
The open enrollment period for health insurance through Colorado's marketplace is scheduled to begin on Nov. 1, 2019 and end on Jan. 15, 2020. We will continue to update with any major developments or changes leading up to and during this important timeframe for members needing health insurance.