Denver Health Receives $1.5M in Video Telehealth Grants
October 04, 2019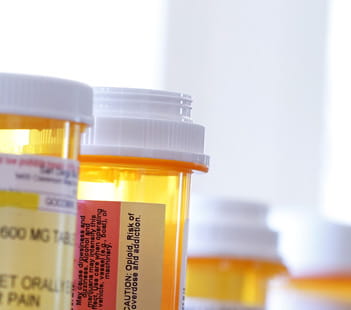 The federal
Health Resources and Services Administration
has awarded Denver Health two grants totaling more than $1.5 million to fight opioid abuse. The grants will go to Chris Sheldon, Ph.D., and Jennifer Peraza, Psy.D.
Denver Health staff and trainees funded through these three-year grants will assist in developing a video telehealth program. The program will expand substance abuse treatment in correctional care, integrated primary care, neuropsychology and the
Substance Abuse Treatment Education & Prevention (STEP) program for youth
.
Denver Health will be developing web-based, HIPAA compliant video telehealth psychotherapy and psychoeducation. Adults will be provided with assessment and therapy services for substance use disorders and for co-occurring mental health disorders.
Empirically supported education and treatment services that teach families to communicate effectively and to promote healthy family functioning will be offered for adult family members and children, and assessment and treatment of children and teenagers at high risk of developing behavioral health disorders will also be provided.
Denver Health's staff will work in partnership with
Crossroads' Turning Points
, a nonprofit agency that provides substance use disorder treatment services to clients in 21 mostly rural counties in south central and southeast Colorado. Some of these locations have some of the highest drug overdose rates in the state and are designated as geographic
Health Professional Shortage Areas
by the Health Resources and Services Administration.