How the Census Will Help Denver Health (Updated)
August 12, 2020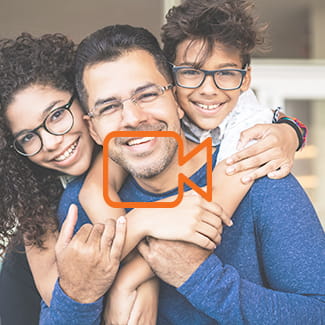 Patients at Denver Health are being urged to take the 2020 Census.

Making sure you are counted in the 2020 Census is important when it comes to your health care. Denver Health relies on federal resources to provide care for all of our patients. Information gathered from the 2020 Census will help to distribute billions of dollars in federal money, including roughly $13 billion that goes to Colorado to help pay for health care, schools, roads, police, fire and many more services. An undercount in Colorado would jeopardize our full share of these resources.
Taking the Census is Safe and Confidential
The United States constitution calls on the federal government to conduct a basic count of all residents living in the country every 10 years. The Census questionnaire is short (10 questions) and only asks for basic information (e.g., age, sex, race, type of housing, etc.) for all people living in your household. It is 100% confidential and your information will never be shared. No sensitive information, like social security numbers, immigration status, citizenship information or bank account information will be collected.
It's Not Too Late to Complete Your 2020 Census
Please complete your form online, by phone, or by mail when your invitation to respond arrives. You can find more information and fill it out online here.
________________________________________________________________________________________________
El Censo y Denver Health
A partir de este mes, los pacientes de los nueve Centros de Salud Familiar de Denver Health van a notar algo nuevo dentro de las áreas de espera de la clínica, una invitación a llenar el Censo 2020.
Asegurarse de que se le cuente en el Censo 2020 es importante cuando se trata de su atención médica. Denver Health depende de recursos federales para brindar atención a todos sus pacientes. La información recopilada en el Censo 2020 ayudará a distribuir miles de millones de dólares en dinero federal, incluyendo aproximadamente $13 mil millones que van a Colorado para ayudar a pagar la atención médica, escuelas, carreteras, policía, bomberos y muchos servicios más. Un recuento bajo en Colorado pondría en peligro nuestra parte total de estos recursos.
Llenar el Censo es seguro y confidencial
La constitución de los Estados Unidos pide al gobierno federal que lleve a cabo un recuento básico de todos los residentes que viven en el país cada 10 años. El cuestionario del Censo es corto (10 preguntas) y solo pide información básica (por ejemplo, edad, sexo, raza, tipo de vivienda, etc.) de todas las personas que viven en el hogar. Es 100% confidencial y su información nunca será compartida. No se recopilará información confidencial, como números de seguro social, estatus migratorio, información de ciudadanía ni información de cuentas bancarias.
No es Demasiado Tarde Para Responder al Censo del 2020
Por primera vez, usted puede elegir cómo completar el censo, ya sea por internet, por teléfono o por correo.

Puedes encontrar más información y llenarlo en línea aquí.