Denver Health Recognized for Excellence in Patient Care
May 21, 2020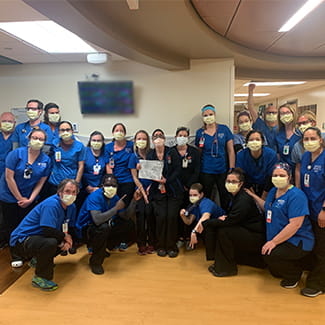 Denver Health SICU Wins Silver Beacon Award
Denver Health is proud to recognize our Surgical Intensive Care Unit (SICU) for receiving the Silver Beacon Award for Excellence from the American Association of Critical-Care Nurses. The award recognizes improved outcomes for both patients and their families through continuous learning and effective practice. Award recipients are said to achieve "the best patient care."
Kelly Medero, Denver Health's director of critical care, credited her team by saying, "It is thanks to their hard work and dedication to their patients and each other that this award was possible."

Hospitals apply for this award by answering a series of 38 in-depth questions about the hospital and the unit, covering topics including leadership, staffing and staff engagement, effective communication, knowledge and learning, best practices and patient outcomes.