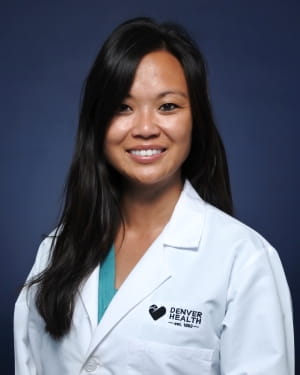 Shannon R Phillips, PA
General Surgery
700 Delaware St., Davis Pavillion, Pavilion D & E
Denver, CO 80204

Map & Directions
Shannon Philips began her career in medicine working as a surgical tech for four years at a community hospital north of Denver while completing her post-baccalaureate degree in pre-medicine. She attended the University of Iowa Carver College of Medicine and graduated with her master's in physician assistant studies in 2015. After graduation, Shannon worked as a physician assistant at the University of Iowa Hospitals & Clinics in Plastic Surgery and LGBT clinic. In 2017, she had the opportunity to move back to the mountains and become a member of the Denver Health team where she started working in trauma surgery and transitioned to neurosurgery. When she is not working, Philips enjoys traveling, hiking with her dog, running, biking, eating good food and spending time in the mountains with her partner, friends, and family.
Certifications
National Commission on Certification of Physician Assistants - Physician Assistant
Education
2015, University of Iowa, Medical Education
Welcome to MyChart!
Manage Your Healthcare From Anywhere, At Any Time
Create a New Account
or use MyChart login: