Sometimes It's the Routine Care That Leaves the Biggest Impression
May 23, 2016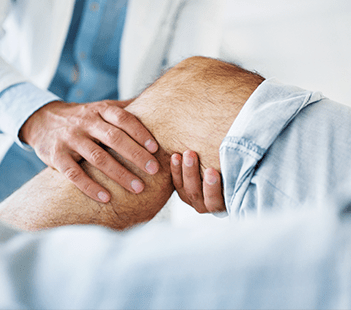 By Brent Houchin
I visited the Ortho clinic at Denver Health for knee concerns that I had. I was a typical patient in that I walked right past the number machine to the window. The clerk at the window was very nice in explaining that I needed a number that I would be called to the window in order. While I sat, I overheard a clerk speaking with patients, and watched as patients were being called on to come on in to be assisted. All were very pleasant and very friendly. My number was called, Patty (clerk) was extremely helpful and professional. She treated me very well and smiled the entire way through. I was then called to the back where I was instructed to change into shorts for the x rays, the RN or tech (I apologize, I am not sure) made light of the shorts and how they looked, trying to be up and funny. I appreciated it.
An x-ray tech called me in (I wish I had her name, she was GREAT!) and positioned me for the x rays explaining what she was doing and why. She was pleasant and apologetic for having to move me around so much to get the correct angle for the x ray. When she was done she put me back in the waiting area and wished me a good day.
I was then taken to a room by David, I assume an RN? He was phenomenal! Such a great bedside manner and really made me feel comfortable. He took the time to ask questions and even related some of my pain to himself and how he at times may have the same thing happen. He thanked me for coming to see them that day.
I was seen by Brian and Bjoern (I apologize if I misspelled any names) who were fantastic at speaking with me, asking questions to clarify and then gave great advice and info based on my x rays and what they saw and were feeling with my knees. The advice given as to what to do was most helpful, I truly appreciated the options and the care given by the docs. I felt that I have a much better understanding of what my concern is and how to approach it and what to do if it becomes worse. By far, this was a very good interaction, the service was great and the staff were to be commended!!! If I did not work for a hospital and was truly a new or outside patient, I would have been just as, if not even more impressed!
THANK YOU ORTHO CLINIC!!!!