Outpouring of Love and Support for Health Care Workers During COVID-19
May 14, 2020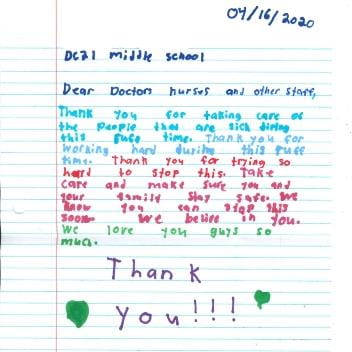 One letter begins, "Dear doctors, nurses and other staff: thank you for taking care of the people that are sick during this "ruff" time." That is just one of the dozens of letters of appreciation that now line the hallway in Denver Health's Emergency Department. School children from all over the Denver metro area have been drawing pictures and writing thoughtful messages of thanks to the front line workers at Denver Health who continue to risk their lives to keep us all safe as we care for those who have contracted the novel cornavirus (COVID-19).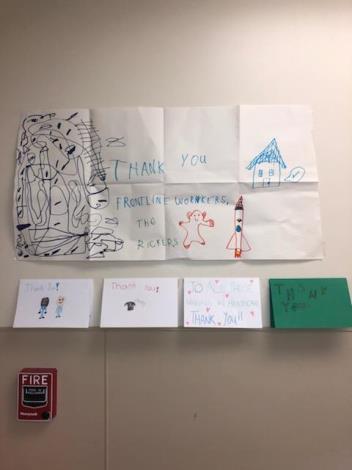 The number of thank you cards continues to pile up by the day, with each one fueling the passion and dedication of Denver Health staff.

Denver Health emergency department tech Hanna Caress said she loves seeing these sweet letters every day. "I'm beyond amazed at the love and support the community has given us with words of affirmation."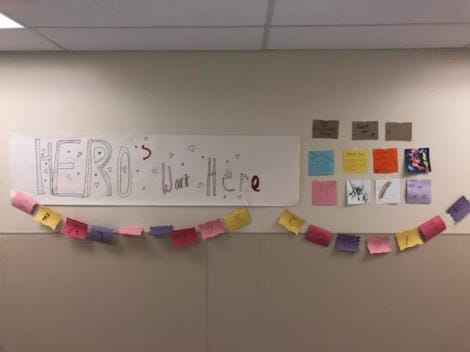 Several drawings have the word "heroes" on them, including a giant "heroes work here" sign, above the words "gratitude" and "courage" spelled out on colorful construction paper.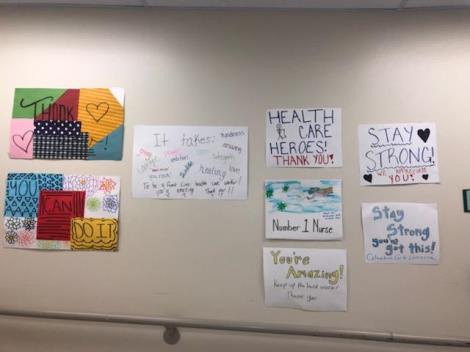 Others include messages of encouragement, such as "You Can Do It," "Stay Strong" and "Number 1 Nurse."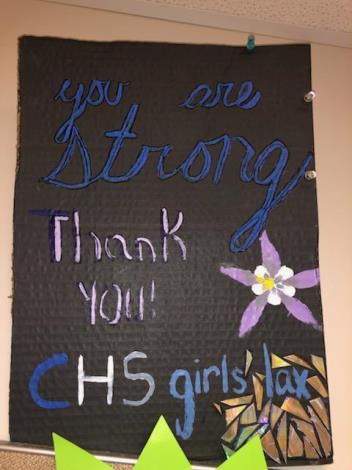 Another states what many of us already know about our front line staff: "You are strong. Thank you."

Thank you, health care workers, and all of the staff members who support them!

If you want to send a note of thanks to Denver Health staff on the front lines of COVID-19, you can mail to:

Amy Friedman
Chief Experience Officer
Denver Health
777 Bannock St.
MC 0254
Denver, CO 80204