National Poison Prevention Week Q&A for 2023
March 21, 2023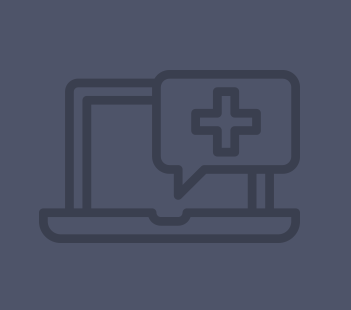 March 19-25 is National Poison Prevention Week, and the director of the Rocky Mountain Poison Center has provided answers to some common questions about poisons and how to respond in case of exposure. Denver Health and the RMPC encourage people to share this information with loved ones and friends to help stay as safe as possible. More information can be found on the Rocky Mountain Poison & Drug Safety website.


1.
What is National Poison Prevention Week?
NPPW is dedicated to raising awareness about poison control centers and the national Poison Help hotline (800-222-1222).
2. What kinds of things can people call about?
People can call us about a variety of substances.
Substances or drugs that frequently make up our "top 3" calls include pain relievers such as OTC acetaminophen, ibuprofen, aspirin, but also prescription pain relievers such as opioids, as well as household cleaners like bathroom, kitchen, toilet bowl, floor cleaners, and so on.
People can also call about personal care items – toothpaste, lotions, mouthwash, creams.
Broadly, we help folks with exposures to drugs, vitamins, dietary supplements, cleaning agents, chemicals, paints, work-place chemicals, rattlesnakes, spiders, scorpions, plants, mushrooms, and the list goes on!
3. What should I do if me or my child/friend/partner is poisoned? Go to a hospital?
That depends. If you are having life threatening symptoms, dial 911. But last year, we were able to keep 86% of people who called our poison center AT HOME by giving first aid and other specific recommendations. We even might follow up with you at home to make sure you are doing fine. The times we recommend going to the Emergency Department are if we are very concerned about the substance involved having toxic effects to major organs or if the person is exhibiting significant or serious symptoms. Our experts managing these calls are trained to know what is very poisonous or toxic, and when a hospital visit is necessary.
The 2nd reason to call a poison center is that by talking with us first, it might prevent unnecessary hospitalization which means health care dollars saved, not to mention time and mental anguish.
4. Can I still call the poison center even if it's not a true "overdose"?
Absolutely. For instance, you may take a dose of medicine at 8am and forget that you took it and take another tablet 30 minutes later. That's what we call an accidental "double dose" and is a frequent kind of call we receive. So, no matter how small or large the exposure, our experts are here to help to work through the situation and help you determine the next steps.
5. Isn't poison prevention just for people that have young kids in the home?
Accidental poisonings happen every day, to folks young, old, and in the middle. While little ones 5 years and under made up 40% of our poison center calls in Colorado last year, the rest are teens and adults, with a good portion of seniors. Poison happens to people of all ages.