"Happy Birthday! Wild Will's Journey to Joy"
August 23, 2023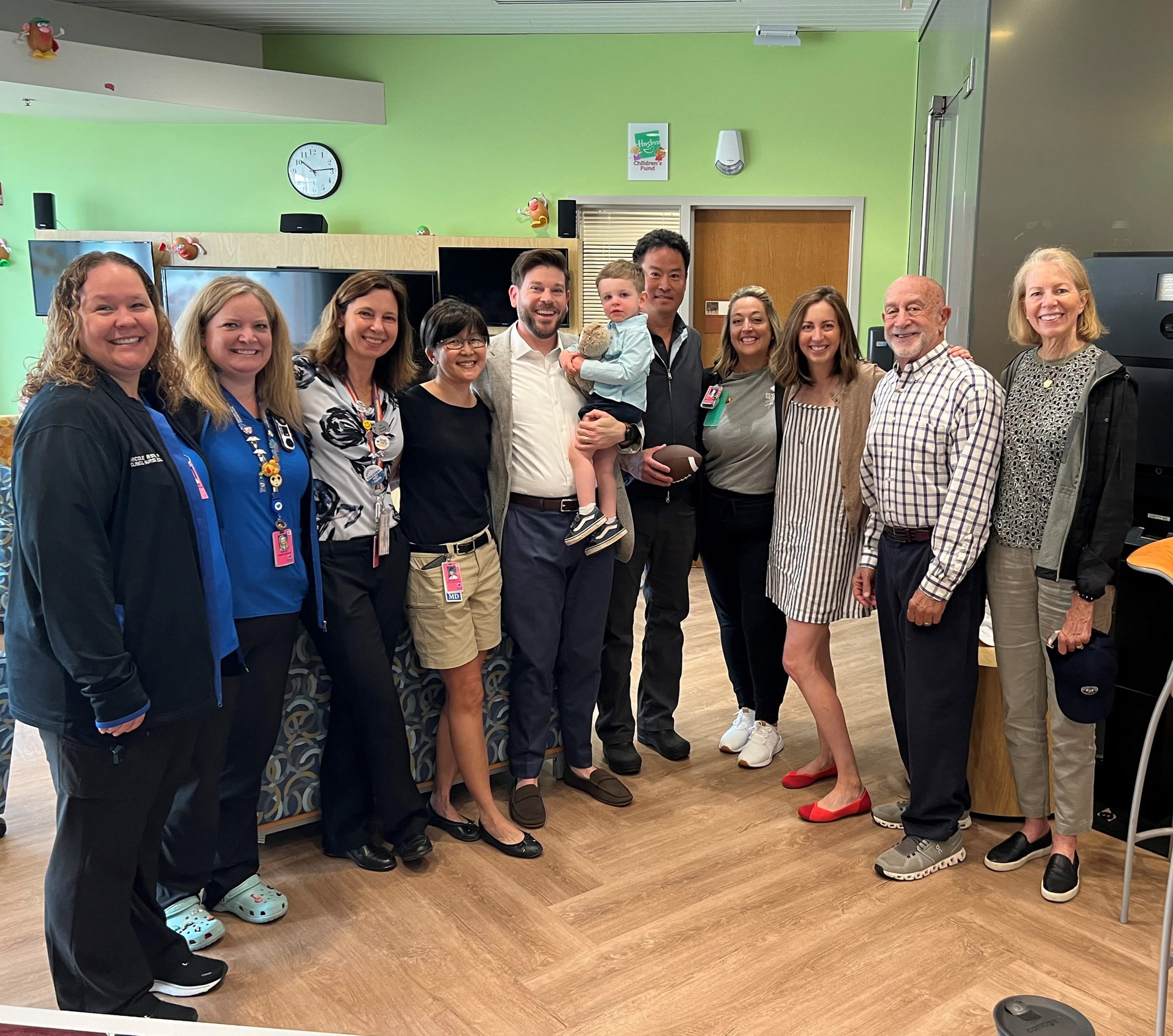 In a heartwarming celebration filled with laughter and cupcakes adorned with trucks and basketballs Will Ewing marked a significant milestone this past July: his second birthday. However, this birthday was not just a celebration; it was a joyous testament to the resiliency of a young child and the dedication of an exceptional medical team. At 11 months old, Will suffered a traumatic brain injury that resulted in a tumultuous journey for him and his family.
Withholding some details due to family privacy, Will was rushed into the Pediatric Emergency room at Denver Health after his injury needing an immediate craniectomy and operation on a subdural hematoma. Following this traumatic experience, the Pediatric Intensive Care Unit (PICU) became his sanctuary for the next 18 days, a place where the long journey to recovery began.
Will's parents, Molly and Josh, became intimately acquainted with the tireless efforts of his health care team during their extended stay.
"We spent so much time at the hospital that we got to know the team and feel the same deep sense of gratitude for those who cared for our son today as we did last summer," his mom shared.
The journey from those critical days to this celebratory occasion was marked by significant progress. Nurse Angie Hickman said, "When Will first came into the PICU, he was pretty sick, and things were really scary for him and the family. People ask me every day how I can take care of kids in what could be the worst situation of their life. Will showed me every day why I do what I do. Kids are so resilient, and Will was no exception. He was a fighter from the start. He quickly showed us how he got the nickname 'Wild Will!' I will never forget his big blue eyes, that huge mischievous grin, and how he inspired us all with his recovery."
After a year of recovery, Will is thriving and fully embracing the joys of childhood. He climbs playground equipment with his big brother, can shoot a toy basketball with uncanny accuracy and focus, and loves painting – a sight that once seemed distant but is now a testament to his resilience.
As part of their appreciation and desire to give back, Will's family plans to make his birthday celebrations an annual tradition at Denver Health.
"The medical care he received was stellar, and the staff treated us as partners in his care," Molly said.
The bond among the family and the providers, nursing and support staff remains strong, based on the collaboration and compassion that defined Will's journey back to health.