Federico F. Peña Southwest Family Health Center Exceeding Estimates, Meeting Community's Needs as it Celebrates One-Year Anniversary
April 18, 2017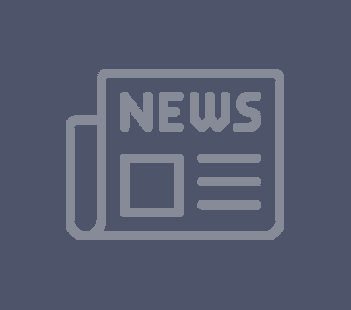 One year ago today, Denver Health's Federico F Peña Southwest Family Health Center opened its doors to the community in one of the most underrepresented neighborhoods in Denver. This state-of-the-art facility brought many new possibilities to a population previously without a neighborhood option for health care.
"This is first-line access for patients right in their own community, whether they were previous patients of Denver Health or not," Dr. Lindsey Fish, head of urgent care at the Peña Family Health Center said. "Our patients appreciate this as a place they know, where they see other people from the community and doctors they know. It's part of what makes this part of their homes and more approachable to them."
The clinic is home to primary and specialty care services, along with the first urgent care located off the main Denver Health campus. The urgent care is open seven days a week and it stays very busy.
Since it opened, the clinic has greatly exceeded expectations across the board. The clinic's urgent care center, for example, hit more than double the projected visits per month for March of 2017, seeing more than 2,300 patients.
Fish said some patients are very ill and choose go there because it's more comfortable for them. When necessary, Denver Paramedics transport emergent patients from the clinic to Denver Health for emergency care.
From urgent and primary care combined, the 45,000 square foot clinic has seen strong growth in 10 of its first 12 months, recording 6,200 visits in March of 2017. Early estimates called for 24,000 patients to visit in 2016, but the clinic exceeded that mark by nearly 10 thousand.
"Clearly there was a need in this community and the community is coming here to get that need met," Fish said.
On the primary care side, the clinic offers everything from family medicine and pediatrics to optometry, dental care and behavioral health. It also offers a full-service pharmacy, WIC and health insurance enrollment services and utilizes on-site radiology and laboratory services. The Center boasts 40 patient exam rooms, 10 urgent care rooms, 13 physicians and 27 clinical staff members, including physician assistants, nurse practitioners, registered nurses and health care partners.
With so many resources available in one place, the clinic acts as a medical home where patients in the Southwest community and may come in for appointments with multiple providers and receive several types of care in a single trip.
To make an appointment with the Peña Family Health Center, call 303.436.4949. The Peña Center is open for primary care, Monday through Friday, from 8 a.m. to 5 p.m. Urgent care is open seven days a week, beginning at 9 a.m. and ending at 8 p.m., Monday through Friday, and 4 p.m. on weekends.