Denver Health is Adding More 'Heart' To its Look!
September 19, 2017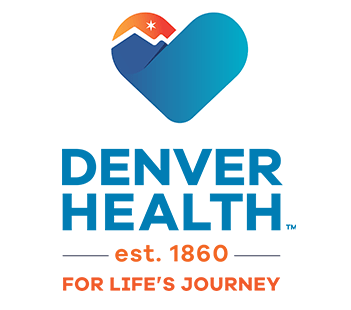 Denver Health was founded as City Hospital in 1860 to serve the health care needs of the rapidly developing city of Denver. Since then, we have grown alongside the community to become a complete health care system, proudly providing care for all residents.
Today, when offering health care to the entire community has never been more critical, we are excited to introduce the new, revitalized look for Denver Health. Our new look honors the compassionate care that defines our mission, uniting everyone to make us stronger together.
While you will see changes at our hospital, what will never change is what we do best: putting our patients at the center of everything we do, and being with them at the times in their lives when it matters most.
Our own journey is no different – and ever evolving.
Robin D. Wittenstein, Ed.D., FACHE
Denver Health Chief Executive Officer
Rob Borland
Denver Health Chief Marketing Officer
Why the Change?
Denver Health's look and brand is derived from our mission and who we are: Bold yet compassionate, altruistic, integrated, community-centered, dedicated to the health of all – regardless of who you are or where you're from.
Denver Health provides care for the entire community, not simply for the Medicaid population or those who rely on uncompensated care. In introducing (and reintroducing) Denver Health to patients and the community, we aim to showcase what makes us great. "For Life's Journey" tells our patients and community that we are here for them through it all.
Input was gathered from staff, patients and the public. Leadership and staff thoughtfully considered what we represented. The result is a unified vision that tells the story of our mission, and honors our people and rich history.
Inspired By Our Mission
After conducting patient, staff and community research, the unique strengths of Denver Health were identified. These strengths and our mission form our foundation.
Community Vitality
("You are more than a patient – you are an essential part of the Denver community"): At Denver Health, we believe healthy, thriving communities are built by vibrant people, not by bottom lines. We care for the whole person – every person – to help them reach and exceed their full potential. We care for the whole community and provide compassionate care to those who are sick and healthy. We care for everyone at every stage of life, everywhere in our community and are driven by social purpose – it is in our DNA. We constantly learn from and grow with Denver, and the progressive values of this city guide our approach to care, just as they have for nearly 160 years.
Integrated Care
("We are more than a hospital – we are an integrated health care system"): Denver Health is made up of passionate people and teams, working together to achieve a mission to care for all. We know health extends far beyond our medical campus, so we are out there, working in our community and alongside partners, in Denver and beyond. We deliver integrated care, available everywhere and for everyone, to make a difference wherever we can. For prevention and for cure, for individuals and the community, we meet you where you are, when you need care the most. We are your local partner in health, offering a continuum of care designed just for you.
A Bold Approach
("Health care is more than a check-up or a prescription – it is a complete solution"): We are bold in our approach to care and we are committed to the promise of exceptional outcomes for our vibrant and diverse community. Our shared, collective passion propels us forward. We tackle any problem head on. We are proud to be a force for good, wielding relentless compassion, ingenuity and tenacity. Nothing will stand in the way of our mission to provide care. We think outside the box, because that's what it takes to make a difference in someone's life. We understand everyone deserves care.
What's Changing?
Here's what you'll see evolve in the coming months:
Denver Health Tagline: "For Life's Journey"
The Denver Health tagline, "For Life's Journey," is all about our patients. Denver Health is a place of care for everyone's unique journey, whether it's for labor and delivery, a simple primary care checkup or an unforeseen traumatic event. "For Life's Journey" tackles another challenge Denver Health faces – informing the community that we are more than just a trauma, delivery and primary care hospital. We're a health care system, with many departments and service lines in our organization.
Denver Health Logo: The Heart and the Mountains
The Denver Health logo is a visual expression of who we are and our mission.
The welcoming heart expresses empathy and compassion for our patients and community, and places Denver Health as the heart of health care on the Front Range.
The mountains evoke our unique home.
The star above the mountains symbolizes a guiding light on the patient journey.
"Established (Est.) 1860" will now be incorporated in the Denver Health logo, to enforce that we have been caring for Denver since before Colorado became a state.
Our new tagline, For Life's Journey, is included in the logo to reinforce our resilient dedication to patients.
Denver Health Colors: Blue and Orange
The new primary colors are Blue and Orange, to bring vitality to our brand. Denver Health had no established primary colors, and often used black or white within messaging, which did not convey Denver Health's bold approach to care. In part, the blue and orange compliment the dedicated work of our paramedic, ambulance and trauma departments. We are proud to embrace these colors to showcase our emergency teams, which are well known across the city, state and nation.