Denver Health Paramedics Reunite With Young Patients They Treated
May 29, 2018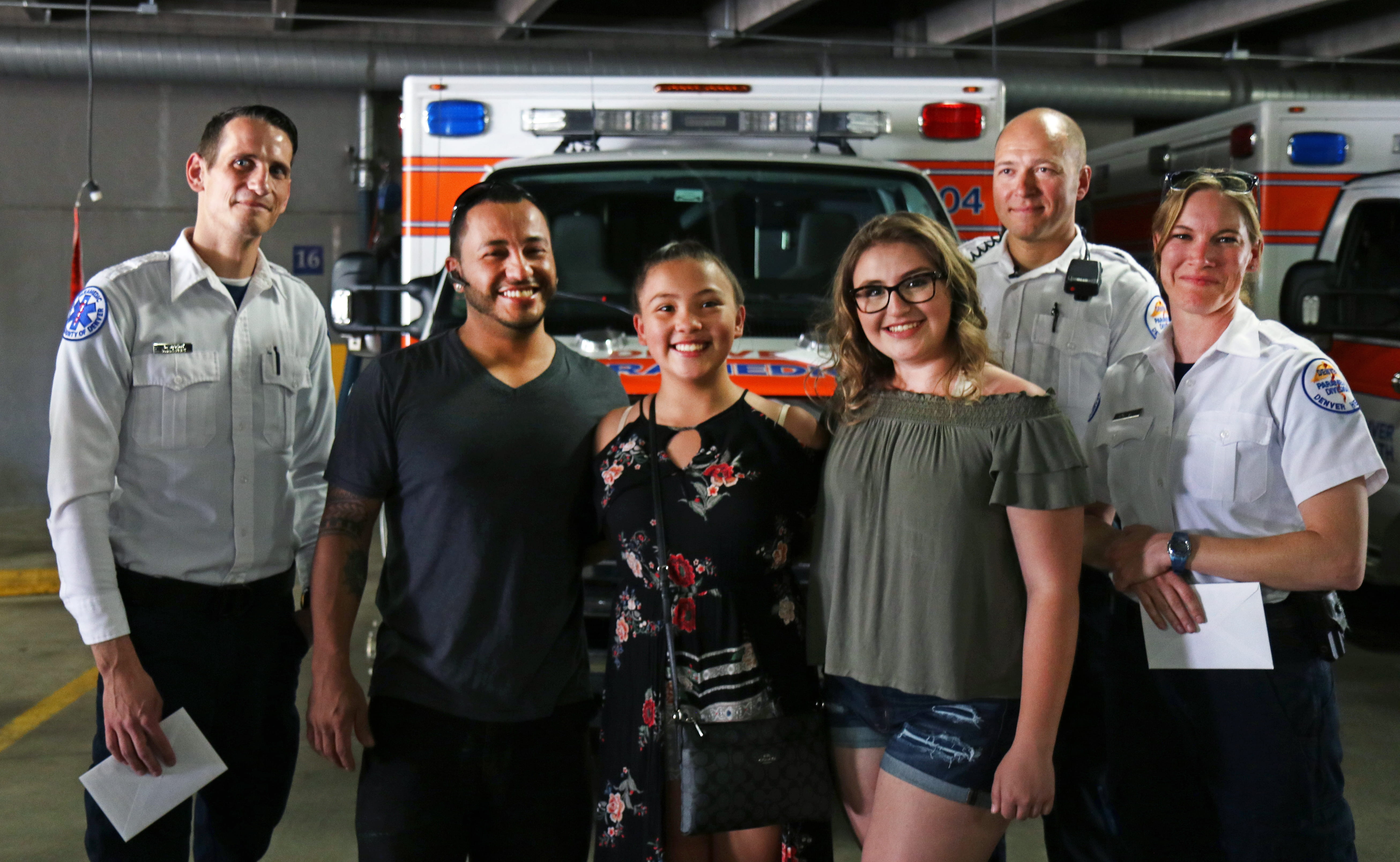 Denver Health paramedics respond to more than 117,000 calls every year. Most of the time, they do not get to follow up with the patients they have treated. As part of EMS Week 2018, three Denver Health paramedics had the rare opportunity to see how they changed the lives of one Denver family.
On September 1, 2017, Talia and Jade, and their father Alfonso Orozco were seriously hurt when a car going 70 miles an hour rear-ended their SUV on Interstate 70 in northeast Denver.
Seven months later, the trio reunited with Denver Health paramedics Jennifer Lockwood, Jesse Wright and Robert Moon. Talia and Jade brought thank you notes for all the first responders who treated them.
Moon said, "it's these little things that give us hope that what we do has meaning."
Wright remarked that seeing the family again made "chills run down my spine."
Lockwood called the reunion "affirmation of my job."
Watch full interviews with the Denver Health paramedics, and see the reunion in this short video.
The paramedics talk about what EMS Week means to them in this video.