Mental Health Stigma a Major Barrier to Care
May 24, 2018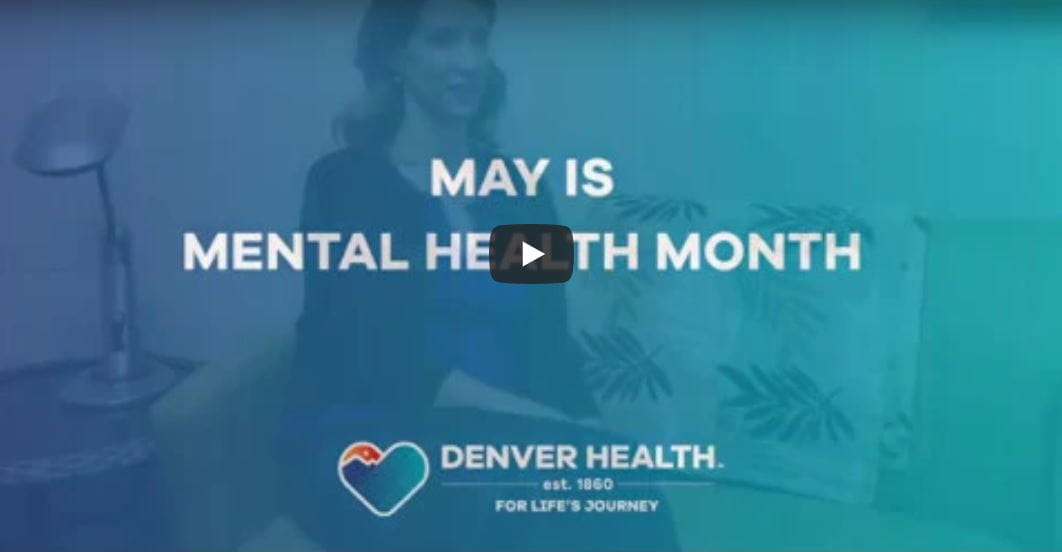 Denver Health offers help during Mental Health Month
Stigma is one of the biggest barriers to mental health care. Only 20% of adolescents who have mental health problems are able to see a counselor. No matter what your age, if you are suffering from behavioral health issues, our team of providers is here to listen and to help. Mental Health issues affect one in five Americans.
May is Mental Health Month and the National Alliance on Mental Illness (NAMI) is promoting the theme of "Cure Stigma." NAMI says stigma creates an environment of shame, fear and silence that prevents many people from seeking help and treatment. The goal of Mental Health Month is to increase awareness and make accessing mental health care easier.
Denver Health Adolescent Addictions Counselor Julia Timmerman, LCSW, says some of the common stigmas around mental health treatment include perceptions of weakness and getting shunned by family and friends. Timmerman says the key to curing stigma is making strong connections with supportive family and friends.
Find out more about our behavioral health services here and watch the short video where Timmerman explains how we should approach stigma and mental health.