Denver Health Posts the Love on Valentine's Day
February 14, 2019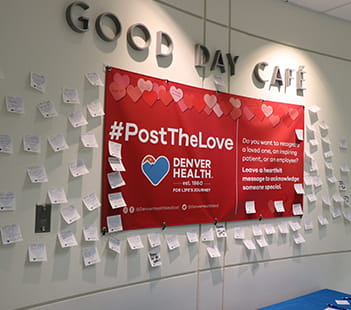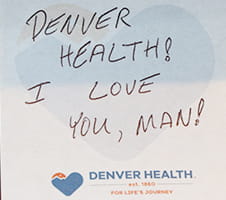 Thursday, February 14 is Valentine's Day and what better day for Denver Health patients, employees and visitors to share their love and recognize those who have had a meaningful impact on their lives?
We asked our Denver Health community to write on sticky notes and then "Post the Love" outside the
Good Day Cafe
. Dozens of messages were left behind, including one that simply said "Denver Health! I love you, man!"
Others left love notes for their significant others. Patients thanked their caregivers and doctors and nurses told their patients how much they appreciate their resilience.
Denver Health also celebrated Valentine's Day with a special meal at the Good Day Cafe featuring Prime Rib and heart-shaped cookies.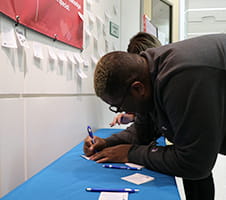 We hope you are feeling the love this week. Happy Valentine's Day from Denver Health!