Dr. Marci Bowers Returns to Denver Health to Expand Female to Male and Male to Female Transgender Surgery
February 20, 2019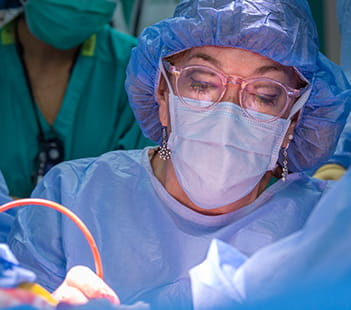 World-renowned pioneer in the field of gender confirmation surgery, Marci Bowers, M.D., returned to Denver Health last week for her third visit to train Denver Health surgeons on both female to male (FTM) and male to female (MTF) surgeries. Dr. Bowers' training session with Jennifer Hyer, M.D. and Rodrigo Donalisio da Silva, M.D. positioned Denver Health to continue to lead the way in gender reassignment surgery, also known as sex reassignment surgery (SRS) or gender confirmation surgery, the surgical procedure(s) by which a transgender person's physical appearance and functional abilities are changed to the gender they know themselves to be.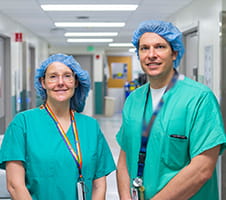 Denver Health's LGBTQ+ Center of Excellence now includes a total of nine surgeons doing gender confirmation surgeries. This round of training included simple metoidioplasty, a female-to-male confirmation surgery.
Denver Health expects to perform 85 vaginoplasty surgeries this year, averaging about two per week. Last year, our surgeons performed 30 of these male-to-female gender confirmation surgeries.

All patients who plan to undergo these types of procedures are required to attend an informational session to learn exactly how to prepare for both pre- and post-surgery requirements.
Denver Health is proud to offer the full spectrum of affirmative care for both men and women.
To find out more about LGBTQ+ care at Denver Health, begin by contacting one of our dedicated patient navigators at 303-602-6760 or 303-602-6819.