Symptoms of a Stroke
March 04, 2019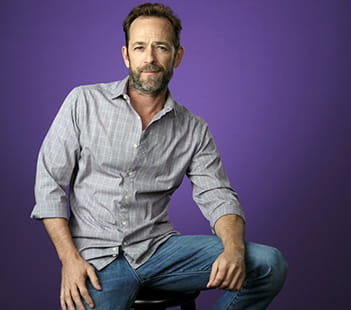 Denver Health Physician Weighs in on the Death of Actor Luke Perry
The death of 90210 and Riverdale actor Luke Perry today, after suffering a stroke, brings up the importance of recognizing the warning signs and symptoms that just might save someone's life before having a stroke. Perry was just 52 years old.
The American Stroke Association uses the following acronym – F.A.S.T. – to spot stroke signs and know when to call 9-1-1:
F – Face Drooping. Does one side of the face droop or is it numb? Ask the person to smile. Is the person's smile uneven or lopsided?
A – Arm Weakness. Is one arm weak or numb? Ask the person to raise both arms. Does one arm drift downward?
S – Speech. Is speech slurred? Is the person unable to speak or hard to understand? Ask the person to repeat a simple sentence.
T – Time to Call 9-1-1. If the person shows any of these symptoms, even if the symptoms go away, call 9-1-1 and get them to the hospital immediately.
Additional symptoms of a stroke to watch out for and call 9-1-1 if noticed include:
Sudden numbness or weakness of face, arm or leg, especially on one side of the body.
Sudden confusion, trouble speaking or understanding speech.
Sudden trouble seeing in one or both eyes.
Sudden trouble walking, dizziness, loss of balance or coordination.
Sudden severe headache with no known cause.
Denver Health Neurology physician Edward Maa, M.D. stressed the importance of taking action if you notice any of these symptoms in a friend or family member, before it's too late. "You don't want to wait around to be seen by a doctor or wait for the symptom to go away," Dr. Maa said. "Call 9-1-1 immediately or go to the emergency room right away."
Dr. Maa also notes that the biggest risk factor for a stroke is untreated hypertension (high blood pressure). He suggests if you have high blood pressure, find a primary care physician who can make sure that your blood pressure is treated and under control. To set up an appointment with your primary care doctor at Denver Health, call 303-436-4949.