New Denver Health Urgent Care Coming to Downtown Denver
April 08, 2019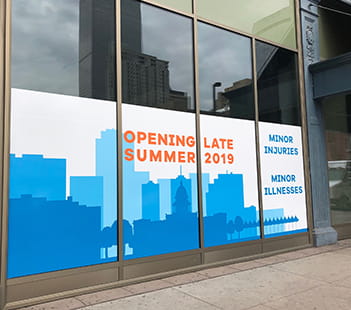 Denver Health Downtown Urgent Care Scheduled to Open
Denver Health has a long and rich history of serving the residents of the City and County of Denver, offering health care and emergency health services for all. To meet an increasing demand for services in the downtown area, Denver Health is proud to announce the upcoming opening of the Denver Health Downtown Urgent Care at 1545 California St.

The Downtown Urgent Care will meet the increasing health care demand in Denver's city center and is an extension of Denver Health's commitment to serve the City and County of Denver.
Why a Downtown Urgent Care?
Downtown Denver and its central business district have seen exponential growth. The residential population has tripled since 2000, with a need for health care services for its many new residents.

The Downtown Denver Partnership identified that more than 130,000 employees work in downtown Denver. More than 45,000 college students enroll in nearby universities or colleges each year. The Colorado Convention Center attracts nearly 1 million visitors and business travelers to the area annually.
Who Will We Serve?
The Denver Health Downtown Urgent Care will serve those who live and work downtown as well as myriad business and vacation travelers who come through our city each year.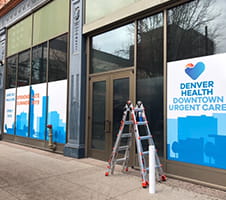 The new Urgent Care is located within walking distance of the Colorado Convention Center and many of the largest downtown hotels.
Offerings
The facility will provide same-day, walk-in medical evaluation and care including X-rays, EKGs and some onsite laboratory testing.
The Clinical Leadership Team that runs Denver Health's Adult Urgent Care Center on our main hospital campus will head up the new Downtown Urgent Care. The new urgent care will have the capability to see patients with urgent medical needs and will be backed by the medical expertise and robust medical team at Denver Health.

Denver Health's provider team will be able to address illnesses and injuries that cannot wait for a doctor's appointment or for travelers to reach home.

Continue to keep an eye out on our website and social media channels for updates on the opening date of the new Denver Health Downtown Urgent Care.