Superheroes Visit Patients for National Superhero Day
April 29, 2019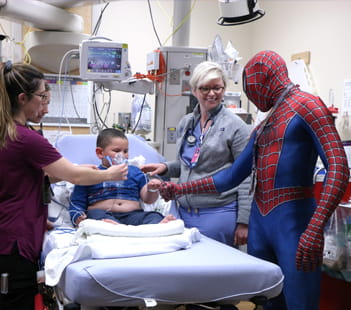 For National Superhero Day on Sunday, April 28, we celebrated by having staff and volunteers dress up in their favorite superhero costumes to visit patients around the hospital.

Employees from the Denver Health Paramedics, Child Life Program, Emergency Department and volunteers joined in on the fun to visit patients within the Pediatric Emergency Department and Urgent Care Center and Inpatient Pediatrics.

Kids were given masks and capes during their visits to celebrate National Superhero Day with our superheroes.

While we recognized the national event, we also want to recognize that our employees are real-life superheroes every day, working to care for all who need our help.