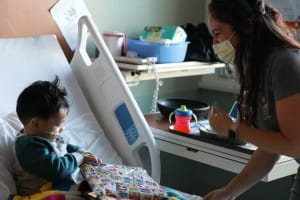 Play and family are important parts of a child's life. When a child, teen, or adult becomes ill or injured, these normal activities and relationships are disrupted, often resulting in increased fear and stress.
Children and teens benefit from preparation and developmentally appropriate support to increase positive coping skills. Our Child Life staff provides many opportunities to engage hospitalized children and teens in normal day-to-day activities, support their development, and enhance their ability to cope with the hospital experience. In addition, our Child Life staff are available for children and teens when their caregiver is hospitalized and they need help understanding what is going on medically and wanting to visit.
Who Are We?
At Denver Health the Child Life program is comprised of professionals who are committed to the practice of family-centered care by promoting play, education, developmental and psychosocial support. We are an integral part of the health care team that specializes in your child's emotional well-being, minimizing stress, and maximizing coping for children and their families throughout their hospital experience.
Each specialist is equipped with a strong background in child & adolescent development, these specialists use to play and other educational techniques to assist children and their families during medical visits and procedures by helping ease children's fear and encouraging cooperation and coping.
All of our certified child life specialists have a minimum of a bachelor's degree in one or more of the following areas: child life, child and adolescent development, psychology, human growth, and development, or special education. They are required to have completed an internship supervised by a Certified Child Life Specialist (CCLS) and become certified through the Association of Child Life Professionals. Each child life specialist is required to keep their certification through continuing education. To ensure and maintain their knowledge is current and up to date practices in their day to day practice.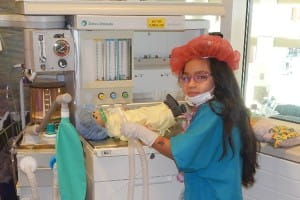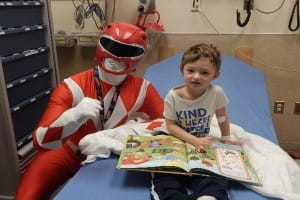 What do We do?
The Child Life department provides individualized care to support children, teens, and their families during hospitalization and medical procedures at Denver Health.
We promote positive coping and self-expression related to healthcare experiences for patients and their siblings through play.

We reduce fear, stress, anxiety, and pain by providing opportunities for children and teens to become familiar with the healthcare environment and by promoting family-centered care.

We develop supportive relationships with patients and family members through the use of play and a sense of community.

We provide developmentally appropriate education about medical procedures, diagnoses, and healthcare experiences.

We bridge the gap between home and hospital by providing familiar activities.

We work closely with families and healthcare teams to minimize the stress of a hospital visit and to achieve healthcare goals.