Schedule Your Own Appointment at Denver Health
May 22, 2019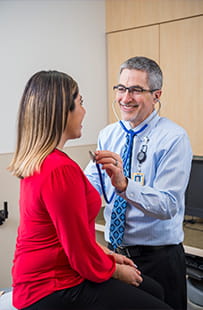 Denver Health is proud to unveil a new system today to improve patient experience. Starting today, new Denver Health patients can now schedule their own appointments through a system called
Open Scheduling
for primary care (family/internal medicine), OBGYN or pediatrics.
Open scheduling allows new patients to schedule their visits
right here on our website
. They simply select a primary care specialty and then choose from visits by location, provider and an available date and time. They do not need to have an existing MyChart account to get an appointment.
Established patients should still login to their
MyChart
accounts to schedule their follow-up appointments or select services.
This new service is just one more convenient way to take charge of your health care journey at Denver Health.