Denver Health's Commitment to Learn and Improve
August 15, 2019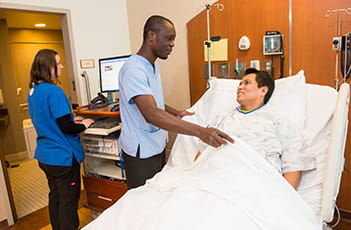 Using Data to Improve Your Health Care
Denver Health has evolved over more than 160 years from a city hospital into a comprehensive health system serving more than 25 percent of Denver's population annually.

Denver Health was recently recognized by the Agency for Healthcare Research and Quality (AHRQ) for its commitment to being a learning health system (LHS). That means many patient care decisions at Denver Health are made based on data. As a result, patients get higher quality, safer and more efficient care. Denver Health is also recognized as one of the better places for employees to work.

Since the early 2000's, leaders at Denver Health have transformed systems of doing work, using the principles of Toyota's Lean methodologies.

"If you improve performance, you improve outcomes," said Denver Health CEO Robin Wittenstein, Ed.D. "From a health system perspective, a patient perspective or a provider perspective, everyone always wants to do better, right?"

AHRQ developed a case study on Denver Health. Read the full case study.