From our staff to our leadership, we are proud of our tradition and our reputation at Denver Health. We have been caring for the people of Denver and the Rocky Mountain Region since we were established in 1860. Our leaders are committed to making sure our patients get the best quality care, safety and service with each visit, from our expert, caring staff. Denver Health cares for all people. We are committed to providing the best care for every person – mind, body and spirit. We welcome you to learn more about us and hope that you will select Denver Health as your partner in health management.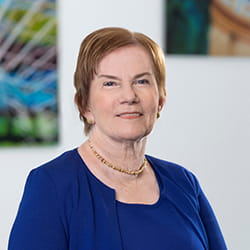 Donna Lynne
Chief Executive Officer
Donna Lynne, DrPH, is the chief executive officer of Denver Health, where she leads the health system's strategic vision and mission in delivering care to nearly one-third of Denver's population. Prior to joining Denver Health in 2022, Lynne was the senior vice president and chief operating officer of Columbia University Irving Medical Center in New York City. She also was CEO of ColumbiaDoctors, an 1,800-member faculty practice organization. Lynne most notably served our state as Colorado's lieutenant governor and chief operating officer from 2016-2019. Before that, Lynne was executive vice president of Kaiser Foundation Health Plan Inc. and Kaiser Foundation Hospitals, and group president over the Colorado, Pacific Northwest and Hawaii regions. While with Kaiser Permanente, Lynne was on numerous boards and commissions, including for the Denver Public Schools Foundation and the Denver Museum of Nature and Science. Lynne's health care and governing experience are integral in her leadership ethos at Denver Health, where she oversees the direction of the health system and its 7,800 employees.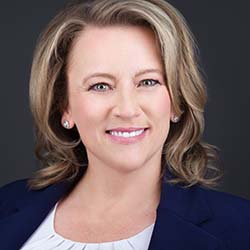 Kris Gaw
Chief Operating Officer
As Denver Health's Chief Operating Officer, Kris Gaw oversees the comprehensive health system that provides care to more than one million patients each year. Gaw ensures Denver's only safety net hospital delivers on its mission to provide all in our community access to quality and equitable health care. She helped guide Denver Health through the pandemic having started at Denver Health just before the first cases of COVID-19 arrived in our community. She is dedicated to improving and maintaining exceptional patient/provider experiences in cost-effective ways.
Gaw has extensive experience in safety net hospitals. She came to Denver Health with more than 35 years of experience in the health care field including 15 years as Chief Operating Officer at hospital systems such as Valleywise Health in Maricopa County, AZ. Prior to Valleywise Health, Gaw served as Executive Vice President and Chief Administrative Officer – Hospital Operations for Parkland Hospital and Health System in Dallas, TX, one of the largest public health systems in the country.
From 2008 to 2014, Gaw served as Chief Operating Officer at Renown Regional Medical Center in Reno, NV. From 2002 to 2008, Gaw was Vice President of Human Resources at Renown Health.
Gaw received both a Bachelor's and a Master of Business Administration from the University of Phoenix. She is a fellow in the American College of Healthcare Executives and is a certified lean professional.
She also is the proud mom of a beautiful daughter, Kassie who is a registered nurse and is currently completing her Family Nurse Practitioner degree at CU Denver and of two precious dogs, Sadie and Bo.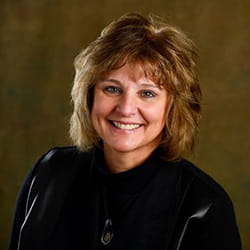 Jacque Montgomery
Chief Communications Officer
Jacque Montgomery is Denver Health's Chief Communications Officer. Jacque leads the health care system's communications and marketing team in the areas of internal and external communications, marketing, brand and reputation management, media and crisis communications, and advises on outreach communication efforts to patients and the community.
Jacque has extensive health care communications and issue management experience having worked at Kaiser Permanente Colorado, the University of Colorado Denver|Anschutz Medical Campus and as press secretary in the Office of Governor for the state of Colorado.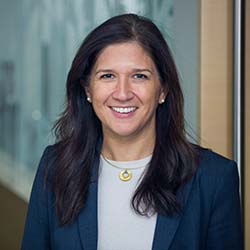 Lorena Zimmer
Chief Impact Officer
Lorena Zimmer has been at the Denver Metro Chamber of Commerce since 2014. Currently she oversees 3 initiatives, The Denver Opportunity Youth Initiative, Prosper CO, and a partnership with CareerWise CO.She comes from a consulting and government background always collaborating to make meaningful change. When her work focused on public health she developed a locally and nationally recognized public health model to collect and disseminate data, prioritize policy and target public health programs to those communities of greatest need. She has also been involved in developing legislation and providing health data to support social policy changes.
She has also served as a lecturer at CU-Denver in Social Determinants of Health, but don't worry, she's not going to lecture you today.
Lorena holds a B.S in Biology and B.A. in Anthropology from Florida State University and a M.A. in Medical/Applied Anthropology from the University of Colorado at Denver. She is fluent in Spanish and speaks some French. When not working she loves to adventure with her family.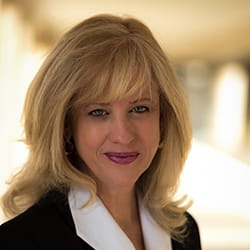 Amy Friedman
Chief Experience Officer
Amy Friedman joined Denver Health in 2008 and was promoted to Chief Experience Officer in 2014. In her role, she supports improving the patient and family experience in the inpatient and ambulatory setting. During her time at Denver Health, Friedman has introduced a variety of customer service initiatives involving service recovery, employee recognition, and innovative patient and family services such as pet therapy, music therapy, on demand transportation services and No One Dies Alone. Friedman has extensive customer service work experience in the private and public sectors, including serving on the governor's staff. She has an undergraduate degree from Colorado College and a master's degree from George Washington University.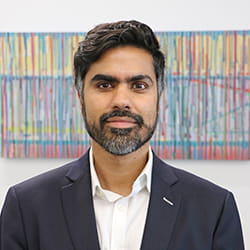 Ansar Hassan
Interim Chief Financial Officer
Ansar Hassan joined Denver Health in 2021. He leads with financial stewardship and integrity, developing his skillset from a wide variety of experiences. Prior to joining Denver Health, Ansar worked in health care finance at the University of California, San Francisco Medical Center. He has previous experience in educational nonprofit and corporate investment banking.
Ansar received his bachelor's degree in Finance at the Business Honors program at The University of Texas at Austin. He has traveled to more than 50 countries and loves to explore new cultures and cuisine, as well as being an avid basketball fan.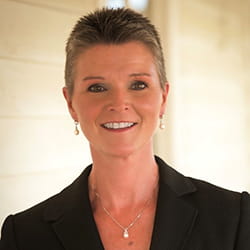 Amy King
Chief Human Resources Officer
Denver's Health's Chief Human Resources Officer Amy King has a proven record of transforming the human capital needs of an organization. She is skilled at employee engagement approaches that drive organizational improvement as well as compensation redesign for better alignment with the market.
Among her many leadership positions, Amy served as Senior Vice President and Chief People Officer for Centura Health and as the Vice Chancellor of Human Services for the University of Denver. Most recently, Amy was the Vice President and Executive Coach for MEDI Leadership where she earned a reputation for helping leaders transform their culture, grow their impact, and drive engagement for lasting results. The recipient of many certifications, Amy is also Certified in Diversity, Equity, Inclusion and Belonging Education.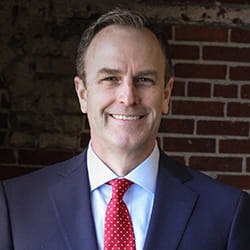 Greg McCarthy
Chief Executive Officer of Denver Health Medical Plan
Greg McCarthy joined Denver Health Medical Plan in 2017, bringing a broad spectrum of health plan experience. McCarthy's career has encompassed large group plans and individual health plans as well as government products. Before joining Denver Health he spent 13 years at Martin's Point Health Care in Portland, Maine, filling a number of high-level leadership roles, culminating with Senior VP Health Plan Operations. He also served as Vice President of Operations for Community Health Options in Lewiston, Maine.
McCarthy earned his bachelor's degree in Public Management from the University of Maine and his master's degree from DePaul University's Charles H. Kellstadt Graduate School of Business.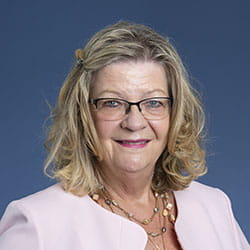 Kathy Boyle, Ph.D., RN, NEA-BC
Chief Nursing Officer
Dr. Kathy Boyle joined Denver Health in January 2009 and is an Assistant Professor, Adjunct Faculty Appointment for the University of Colorado, College of Nursing. Dr. Boyle is the Chair of the Vizient Academic Medical Center Chief Nursing Officer Network. Her clinical practice includes geriatrics, inpatient behavioral health, high-risk labor and delivery and maternal transport. She has developed an expertise in leadership through her 20 plus years in nursing leadership practice.
She has coordinated clinical planning for an academic replacement hospital and championed the system-wide expansion of patient- and family-centered care, as well as conducted studies of followership in nursing, and nurse-physician collaborative communication and safety climate. She was co-investigator for the following studies: Evaluation of Standardized Color-coded Nurse Uniforms on Patient, Family, and Staff Perceptions: A Patient and Family Centered Care Initiative and Bacterial Contamination of Healthcare Worker Uniforms: A Randomized Controlled Trial of Antimicrobial Scrubs.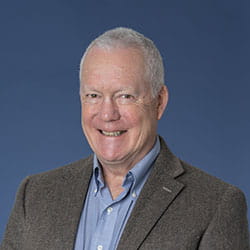 Simon Hambidge, MD, PhD
Chief Ambulatory Care Officer
Chief Executive Officer, Denver Community Health Services
Dr. Simon Hambidge is a trained pediatrician and was previously the Director of General Pediatrics for Community Health Services for eight years. He is a Professor of Pediatrics at the University School of Medicine in Aurora, and has practiced at Denver Health since 1997. As Denver Community Health Services Director, Dr. Hambidge oversees a network of 10 community health centers and 19 school-based health centers, which provide health care to more than 150,000 patients, approximately one-fourth of the population of Denver. Dr. Hambidge continues to provide clinical care in the Webb Center for Primary Care's Webb Pediatrics. He has published numerous articles on topics such as vaccine safety and pediatric obesity. He serves on the Board of Directors of the Denver Health Medical Plan, the Colorado Community Health Network, the Community Health Association of Mountain/Plains States, the Northeast Denver Initiative and Reach Out and Read Colorado.
Romana Hasnain-Wynia, PHD
Chief of Academic Affairs
Romana Hasnain-Wynia, PhD, oversees Denver Health's academic mission in research, education, and public health through the Office of Academic Affairs and Public Health to further Denver Health's role as a Learning Health System to advance equity. She is also a Professor of Medicine at the University of Colorado, School of Medicine. She served as the Chief Research Officer at Denver Health for six years, where she provided strategic direction for research and sponsored programs. She mentors junior and mid-career investigators at Denver Health and the University of Colorado, Anschutz Medical Campus. She currently co-directs the HRSA funded T-32 post-doctoral training fellowship in Health Services and Outcomes Research in primary care.

Prior to joining Denver Health, Hasnain-Wynia served as the director of the Addressing Disparities program at the Patient Centered Outcomes Research Institute where she provided strategic oversight for the program's national funding priorities. She was the director of the Center for Health Care Equity and Associate Professor at Northwestern University Feinberg School of Medicine, and she spent a decade at the American Hospital Association's Health Research and Educational Trust as Vice President of Research. Her research focuses on advancing equity in health care with an emphasis on developing and integrating equity measurement in delivery and payment models. Her research and mentorship activities emphasize generating and using real world evidence. She serves on several national advisory panels and is on the editorial boards of the journals Health Affairs and Health Services Research.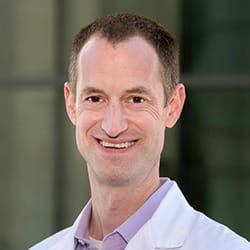 Read Pierce, MD
Chief Quality Officer
Read Pierce, MD, serves as Denver Health's Chief Quality Officer and oversees the health system's clinical quality and patient safety programs. He is passionate about improving systems in ways that enhance clinical outcomes, value-based care, experience, equity, and workforce well-being. Dr. Pierce previously worked at the Dell Medical School at the University of Texas at Austin (Dell Med) and at University of Colorado (CU). At Dell Med, he served in many roles including co-chair of the Joint Practice Council for Quality, Chief of the Division of Hospital Medicine, and Associate Chair of faculty development and well-being in the Department of Internal Medicine. At CU's Anschutz Medical Campus, he spent nearly a decade leading clinical transformation efforts as Director of Quality Improvement and Clinical Innovation within the Division of Hospital Medicine as a co-founder and Associate Director of the Institute for Healthcare Quality, Safety and Efficiency. From 2017-2020, he was part of the National Taskforce for Humanity in Medicine and helped to lead a national pilot program blending efforts to improve quality and patient experience with interventions to reduce clinician burnout. He received his bachelor's degree in chemistry and history from Southern Methodist University and attended medical school at University of California, San Francisco, where he completed an area of concentration in health systems/health leadership. He completed his internship at Brigham and Women's Hospital in Boston before returning to San Francisco for his residency and chief residency in internal medicine. His personal interests include history, spending time outdoors, and anything that allows quality time with his wife, Vanessa, and their two boys.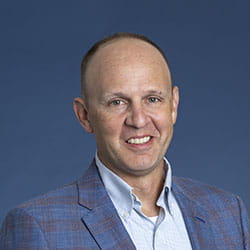 Abraham M. Nussbaum, MD, MTS
Chief Education Officer
Dr. Abraham M. Nussbaum provides strategic vision, daily direction and administrative oversight for Denver Health's health professional education programs, which educate more than 2,000 learners annually. He is the Denver Health Designated Institutional Officer for the Accreditation Council for Graduate Medical Education.
Dr. Nussbaum previously directed Denver Health's adult inpatient psychiatry units, which care for adults throughout Colorado experiencing mental health crises.
A Colorado native, Dr. Nussbaum studied literature and religion at Swarthmore College in Pennsylvania, and completed medical school and his psychiatry residency at the University of North Carolina. He has authored 26 peer-reviewed articles and six book chapters. As an associate professor of psychiatry at the University of Colorado School of Medicine, he developed an award-winning curriculum for interviewing patients, which evolved into the best-selling Pocket Guide to the DSM-5 Diagnostic Exam, which has been translated into thirteen languages. Along with national leaders in child and geriatric psychiatry, he subsequently published textbooks for the care of children and older adults with mental illness. His most recent book is a memoir entitled The Finest Traditions of My Calling: One Physician's Search for the Renewal of Medicine, in which The New York Times wrote that no physician "in recent memory has wielded a set of intellectual and writing tools to such dazzling and instructive effect."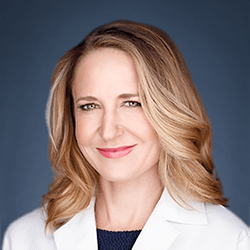 Connie Savor Price, MD
Chief Medical Officer
Connie Savor Price is a professor of medicine in the division of infectious diseases at the University of Colorado School Of Medicine. Prior to her current role, she served as the Chief of Infectious Diseases and the Medical Director of Infection Control and Prevention at Denver Health for 13 years. Dr. Price is board certified in internal medicine, infectious diseases and medical microbiology. Her research and clinical interests have been focused in health care epidemiology and methods to prevent and rapidly detect emerging and antimicrobial resistant infections.
Dr. Price has a track record of successfully securing federal funding as a Principal Investigator from the National Institutes of Health, the U.S. Department of Defense and the Agency for Healthcare Research and Quality. She has published and lectured extensively on the prevention of health care-associated infectious diseases and other related topics. She is active in the Infectious Diseases Society of America, served in an elected position on the Board of Directors of the Society of Healthcare Epidemiology of America and chaired the American Society for Microbiology section on health care epidemiology. She is a recognized expert in outbreak management, serving as the Medical Director Denver Health's Regional Ebola and Special Pathogens Treatment Center, and has been a consultant to public health authorities on control of emerging infections around the world.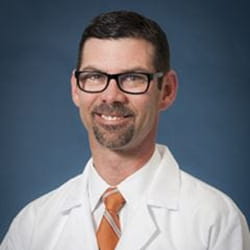 Steven Federico, MD
Chief Government and Community Affairs Officer
Dr. Federico was previously the Director of General Pediatrics and School and Community Programs, and is an Associate Professor of General Pediatrics at the University of Colorado School of Medicine. His past work at Denver Health has been as Director of Service for pediatrics in the community health centers and medical director of school-based health centers.
Dr. Federico leads government relations efforts in better establishing partnerships with and advocating to local, city, state and federal leaders and organizations on behalf of Denver Health. He maintains and develops new relationships with community and constituency partners, and continues to enhance efforts in community outreach and identify areas of growth. He is an advocate on behalf of what the community needs and expects from Denver Health.
Dr. Federico graduated from the University of Arizona College of Medicine. He completed his pediatric residency and a primary care research fellowship at the University of Colorado. He then worked with the Colorado Childrens' Campaign on Medicaid reform as a Soros Physician Advocacy Fellow. He was president of the Colorado Chapter of the American Academy of Pediatrics from 2010-2012. He has served on several national committees on child poverty, school and immigrant health. He has been a member of both the National and Colorado Association of School-based Health Care and the National Association of Community Health Centers in focused on the areas of Legislative policy and Clinical Practice.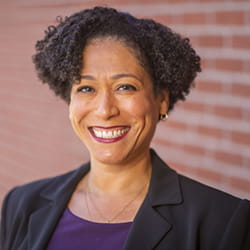 Crystal Potter Rivera
Executive Director, The Denver Health Foundation
Crystal Potter Rivera's professional career spans more than 20 years working in nonprofit fundraising, communications and program development. This includes more than 11 years at a senior level, managing complex nonprofit development programs and six years as a nonprofit management consultant specializing in fundraising. Crystal has generated significant funds from foundations, corporations and individual donors for a range of Colorado nonprofits diverse in size and scope, including Colorado Business Committee for the Arts, Jared Polis Foundation's Academy of Urban Learning and Mile High United Way.
Crystal currently serves as vice-chair of the board of directors for Healthier Colorado, a nonprofit dedicated to improving opportunities for Colorado residents to live healthier lives. A Denver native, Crystal holds a bachelor's degree in sociology from Columbia University. Crystal joined the Denver Health Foundation in December 2012 and previously served as its Associate Executive Director for two years as part of its leadership team during a time of significant expansion.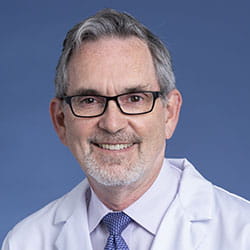 Richard Dart, MD
Director of Rocky Mountain Poison and Drug Safety
Dr. Richard Dart specializes in emergency medicine and toxicology and is certified by the American Board of Emergency Medicine and American Board of Medical Toxicology. Since 1992, Dr. Dart has served as Director of Rocky Mountain Poison and Drug Safety. He is the Executive Director of Researched Abuse, Diversion and Addiction-Related Surveillance System.
He has published more than 250 papers and chapters, as well as served as editor for the book, The 5-Minute Toxicology Consult and the third edition of Medical Toxicology. In 2002, Dr. Dart was recognized with a special citation from the Commissioner of the U.S. Food and Drug Administration and named the 2004 recipient of the Matthew J. Ellenhorn Award for Excellence in Medical Toxicology from the American College of Medical Toxicology. He also serves as a Deputy Editor of the medical journal, Annals of Emergency Medicine, and is the past president of the American Association of Poison Control Centers.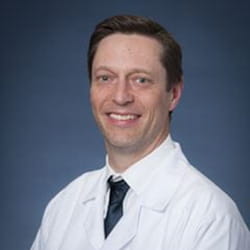 Robert Belknap, MD
Executive Director, Public Health Institute at Denver Health

Dr. Bob Belknap is serving as the Interim Director for PHIDH following Dr. Burman's retirement. He grew up in Ohio and attended medical school at Ohio State University. He moved to CO in 1998 for Internal Medicine residency followed by fellowship in Infectious Diseases. In 2005, he joined public health at Denver Health working in the tuberculosis (TB), Sexual Health, and Infectious Diseases clinics. Dr. Belknap became the director of the TB program in 2013 and has been a member of the core leadership team at PHIDH since 2016. He has been active nationally working to advance TB prevention and the care of people with TB. He served as president and a member of the executive boards for the National Society of Tuberculosis Clinicians and the National Tuberculosis Controllers Association. He is currently Chair of the U.S. Health and Human Services' Advisory Council for the Elimination of TB.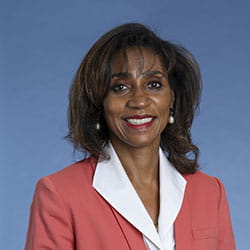 Enid Wade, JD
General Counsel

Enid Wade joined Denver Health in 2021 from Baylor Scott & White Health in Texas, the largest not-for-profit health care system in the State, where she served as General Counsel of Health System Operations.

Ms. Wade has broad ranging experience in health care law, including oversight for corporate governance, research, immigration, human resources, real estate, government relations, risk management, contracts, graduate medical education, and matters involving all areas of employment and labor law.

Ms. Wade earned her bachelor's degree in Economics from Duke University and went on to graduate with a Juris Doctorate from the University of Texas School of Law. In her first job following law school, she worked as a prosecutor gaining lots of trial experience and seeking remedies for crime victims. She then went into private practice with a Texas law firm where she quickly rose to the position of Partner. She then moved in-house with a hospital system, which is the type of work she continues through today. Throughout her career, she has been actively engaged in a variety of academic, professional, and civic organizations.