From our staff to our leadership, we are proud of our tradition and our reputation at Denver Health. We have been caring for the people of Denver and the Rocky Mountain Region since we were established in 1860. Our leaders are committed to making sure our patients get the best quality care, safety and service with each visit, from our expert, caring staff. Denver Health cares for all people. We are committed to providing the best care for every person – mind, body and spirit. We welcome you to learn more about us and hope that you will select Denver Health as your partner in health management.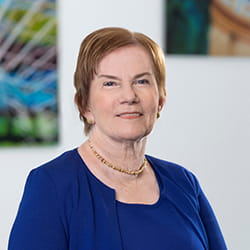 Donna Lynne
Chief Executive Officer
Donna Lynne, DrPH, is the chief executive officer of Denver Health, where she leads the health system's strategic vision and mission in delivering care to nearly one-third of Denver's population. Prior to joining Denver Health in 2022, Lynne was the senior vice president and chief operating officer of Columbia University Irving Medical Center in New York City. She also was CEO of ColumbiaDoctors, an 1,800-member faculty practice organization. Lynne most notably served our state as Colorado's lieutenant governor and chief operating officer from 2016-2019. Before that, Lynne was executive vice president of Kaiser Foundation Health Plan Inc. and Kaiser Foundation Hospitals, and group president over the Colorado, Pacific Northwest and Hawaii regions. While with Kaiser Permanente, Lynne was on numerous boards and commissions, including for the Denver Public Schools Foundation and the Denver Museum of Nature and Science. Lynne's health care and governing experience are integral in her leadership ethos at Denver Health, where she oversees the direction of the health system and its 7,800 employees.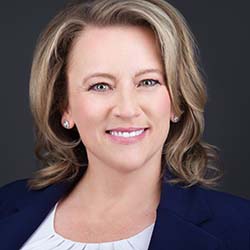 Kris Gaw
Chief Operating Officer
Kris Gaw is Denver Health's Chief Operating Officer
Previously, Kris Gaw joined Valleywise Health in March 2016 as Chief Operating Officer. Valleywise Health is Arizona's only public health care system and Maricopa County's largest training center of physicians, nurses and other health care professionals. Valleywise Health includes the Roosevelt Campus-Hospital, the Arizona Burn Center, the Arizona Children's Center, a Level I Trauma Center, three behavioral health centers and a network of 13 neighborhood clinics that serve the entire county.
Prior to joining Valleywise Health, Ms. Gaw served as Executive Vice President and Chief Administrative Officer – Hospital Operations for Parkland Hospital and Health System in Dallas, Texas, one of the largest public health systems in the country. At Parkland, Ms. Gaw was responsible for overseeing daily hospital operations as well as system wide ancillary and support services. She served as Executive Lead for the successful movement of 626 patients from old Parkland into their new state of the art 2.1 million square foot facility.
From 2008 to 2014, Ms. Gaw served as Chief Operating Officer at Renown Regional Medical Center, an 808-bed tertiary care facility and Level II Trauma Center in Reno, Nevada, that provides services that span over an 80,000 square mile radius from Sacramento to Salt Lake City. Renown Regional is home to the area's only Children's Hospital, with the region's only children's emergency room. From 2002 to 2008, Ms. Gaw was Vice President of Human Resources at Renown Health, northern Nevada's largest integrated health network, with more than 6,000 employees. From 1995 to 2001, Ms. Gaw was Director of Customer Service for Hometown Health, the insurance division of Renown Health.
Gaw received both a Bachelor's and a Masters of Business Administration from the University of Phoenix. She is a member of American College of Healthcare Executives and is a certified lean professional.
She also is the proud mom of a beautiful daughter who is a recent nursing school graduate.
Kathy Boyle, Ph.D., RN, NEA-BC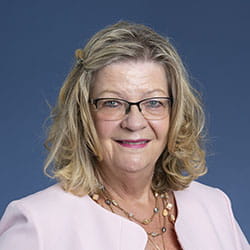 Chief Nursing Officer
Dr. Kathy Boyle joined Denver Health in January 2009 and is an Assistant Professor, Adjunct Faculty Appointment for the University of Colorado, College of Nursing. Dr. Boyle is the Chair of the Vizient Academic Medical Center Chief Nursing Officer Network. Her clinical practice includes geriatrics, inpatient behavioral health, high-risk labor and delivery and maternal transport. She has developed an expertise in leadership through her 20 plus years in nursing leadership practice.
She has coordinated clinical planning for an academic replacement hospital and championed the system-wide expansion of patient- and family-centered care, as well as conducted studies of followership in nursing, and nurse-physician collaborative communication and safety climate. She was co-investigator for the following studies: Evaluation of Standardized Color-coded Nurse Uniforms on Patient, Family, and Staff Perceptions: A Patient and Family Centered Care Initiative and Bacterial Contamination of Healthcare Worker Uniforms: A Randomized Controlled Trial of Antimicrobial Scrubs.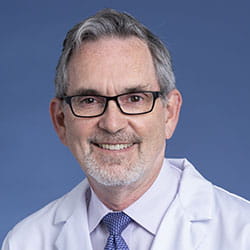 Richard Dart, MD
Director of Rocky Mountain Poison and Drug Safety
Dr. Richard Dart specializes in emergency medicine and toxicology and is certified by the American Board of Emergency Medicine and American Board of Medical Toxicology. Since 1992, Dr. Dart has served as Director of Rocky Mountain Poison and Drug Safety. He is the Executive Director of Researched Abuse, Diversion and Addiction-Related Surveillance System.
He has published more than 250 papers and chapters, as well as served as editor for the book, The 5-Minute Toxicology Consult and the third edition of Medical Toxicology. In 2002, Dr. Dart was recognized with a special citation from the Commissioner of the U.S. Food and Drug Administration and named the 2004 recipient of the Matthew J. Ellenhorn Award for Excellence in Medical Toxicology from the American College of Medical Toxicology. He also serves as a Deputy Editor of the medical journal, Annals of Emergency Medicine, and is the past president of the American Association of Poison Control Centers.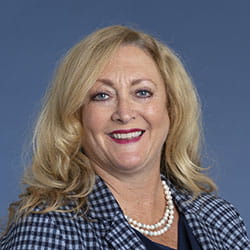 Michelle Fournier Johnson
Chief Human Resource Officer
Michelle Fournier Johnson joined Denver Health in 2017. She has worked in human resources (HR) for 27 years and spent the last 10 years in the health care industry. Michelle is passionate about developing leaders and driving positive change in health care to better serve patients.
Before joining Denver Health, Michelle served as the Group Vice President, Human Resources, at Centura Health and had responsibility for six of the system's 17 hospitals. Prior to her role with Centura, Michelle was the Vice President of Human Resources at Fresenius Medical Care and was responsible for the medical services division in the western region. Her prior experience includes roles with AutoNation, Coors Distributing Company, Pepsico and Xerox Corporation.
Michelle received her bachelor's degree in organizational psychology and employment relations and a master's degree in labor and industrial relations from Michigan State University.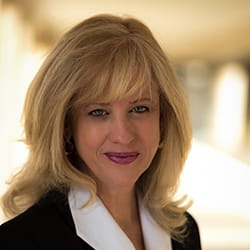 Amy Friedman
Chief Experience Officer
Amy Friedman joined Denver Health in 2008 and was promoted to Chief Experience Officer in 2014. In her role, she supports improving the patient and family experience in the inpatient and ambulatory setting. During her time at Denver Health, Friedman has introduced a variety of customer service initiatives involving service recovery, employee recognition, and innovative patient and family services such as pet therapy, music therapy, on demand transportation services and No One Dies Alone. Friedman has extensive customer service work experience in the private and public sectors, including serving on the governor's staff. She has an undergraduate degree from Colorado College and a master's degree from George Washington University.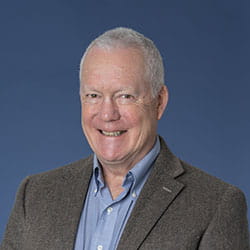 Simon Hambidge, MD, PhD
Chief Ambulatory Care Officer
Chief Executive Officer, Denver Community Health Services
Dr. Simon Hambidge is a trained pediatrician and was previously the Director of General Pediatrics for Community Health Services for eight years. He is a Professor of Pediatrics at the University School of Medicine in Aurora, and has practiced at Denver Health since 1997. As Denver Community Health Services Director, Dr. Hambidge oversees a network of 10 community health centers and 19 school-based health centers, which provide health care to more than 150,000 patients, approximately one-fourth of the population of Denver. Dr. Hambidge continues to provide clinical care in the Webb Center for Primary Care's Webb Pediatrics. He has published numerous articles on topics such as vaccine safety and pediatric obesity. He serves on the Board of Directors of the Denver Health Medical Plan, the Colorado Community Health Network, the Community Health Association of Mountain/Plains States, the Northeast Denver Initiative and Reach Out and Read Colorado.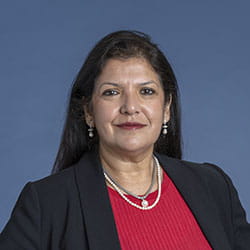 Romana Hasnain-Wynia, MS, Ph.D.
Chief Research Officer
Dr. Romana Hasnain-Wynia oversees Denver Health's research and sponsored programs through the Office of Research, which works to develop new and improved ways to provide the highest quality care to Denver Health's diverse patient population, and to be a model of research excellence among academic safety net institutions. Prior to this role, Dr. Hasnain-Wynia served as the Director of the Addressing Disparities Program at the Patient-Centered Outcomes Research Institute (PCORI), where she set strategic direction for funding and disseminating patient-centered comparative effectiveness research that focused on reducing disparities and advancing equity in health and health care.
Dr. Hasnain-Wynia also has worked in academic medicine as director at the Center for Healthcare Equity and Associate Professor at Northwestern University, Feinberg School of Medicine. While at Northwestern, she served as the Associate Director of the Agency for Healthcare Research and Quality (AHRQ)-funded T-32 post-doctoral training program in Health Services and Outcomes Research. She spent more than a decade at the Health Research and Educational Trust of the American Hospital Association, serving as the Vice President for Research. She now serves on expert panels for the Joint Commission, Brookings Institution, National Quality Forum, Robert Wood Johnson Foundation, AHRQ and National Academies of Science. Hasnain-Wynia is also on the Health Affairs and Health Services Research editorial boards.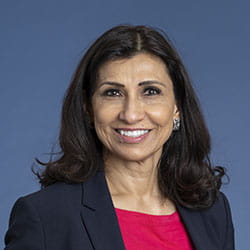 Faraz Khan
Chief Financial Officer

Faraz Khan joined Denver Health in 2020 from UCSF Health in San Francisco, where she served as Chief Accounting Officer. Previously, she served as Chief Financial Officer of a Texas subsidiary of Universal Health Services; and prior to that, as Vice President of Finance and Chief Financial Officer of Seton Health Plan and Accountable Care Organization for the Ascension Seton Healthcare Family in Central Texas. She is a Certified Public Accountant and holds an MBA from W. P. Carey School of Business at Arizona State University.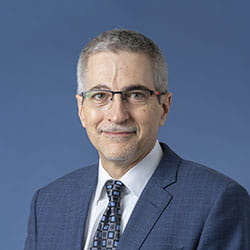 Thomas MacKenzie, MD, MSPH
Chief Quality Officer
Dr. Thomas MacKenzie is a practicing internal medicine physician and has been the Chief Quality Officer for Denver Health since 2008. In this role, he has orchestrated improvements in clinical quality and patient safety using a variety of techniques across an integrated delivery system. Prior to his appointment, he was the Director of Internal Medicine at Denver Health and managed operations at five ambulatory clinics that saw nearly 100,000 visits per year. He is also a Professor of Medicine at the University of Colorado School of Medicine. From 2008-13, he served on the National Heart, Lung and Blood Institute (NHLBI) guideline panel for hypertension (appointed as JNC 8), and as a part of the NHLBI implementation sciences work group.
He earned his bachelor's degree in chemistry at Colorado College and his medical degree from the Washington University School of Medicine. He completed his internal medicine and preventive medicine residencies, as well as his masters of science in public health at the University of Colorado School of Medicine. His research interests include health system learning, evidence-based guideline development and implementation, chronic disease management health communications.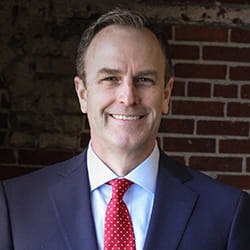 Greg McCarthy
Chief Executive Officer of Denver Health Medical Plan
Greg McCarthy joined Denver Health Medical Plan in 2017, bringing a broad spectrum of health plan experience. McCarthy's career has encompassed large group plans and individual health plans as well as government products. Before joining Denver Health he spent 13 years at Martin's Point Health Care in Portland, Maine, filling a number of high-level leadership roles, culminating with Senior VP Health Plan Operations. He also served as Vice President of Operations for Community Health Options in Lewiston, Maine.
McCarthy earned his bachelor's degree in Public Management from the University of Maine and his master's degree from DePaul University's Charles H. Kellstadt Graduate School of Business.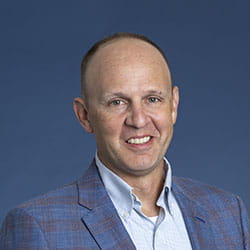 Abraham M. Nussbaum, MD, MTS
Chief Education Officer
Dr. Abraham M. Nussbaum provides strategic vision, daily direction and administrative oversight for Denver Health's health professional education programs, which educate more than 2,000 learners annually. He is the Denver Health Designated Institutional Officer for the Accreditation Council for Graduate Medical Education.
Dr. Nussbaum previously directed Denver Health's adult inpatient psychiatry units, which care for adults throughout Colorado experiencing mental health crises.
A Colorado native, Dr. Nussbaum studied literature and religion at Swarthmore College in Pennsylvania, and completed medical school and his psychiatry residency at the University of North Carolina. He has authored 26 peer-reviewed articles and six book chapters. As an associate professor of psychiatry at the University of Colorado School of Medicine, he developed an award-winning curriculum for interviewing patients, which evolved into the best-selling Pocket Guide to the DSM-5 Diagnostic Exam, which has been translated into thirteen languages. Along with national leaders in child and geriatric psychiatry, he subsequently published textbooks for the care of children and older adults with mental illness. His most recent book is a memoir entitled The Finest Traditions of My Calling: One Physician's Search for the Renewal of Medicine, in which The New York Times wrote that no physician "in recent memory has wielded a set of intellectual and writing tools to such dazzling and instructive effect."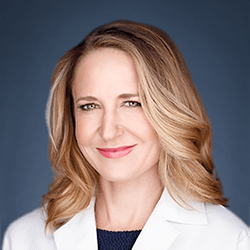 Connie Savor Price, MD
Chief Medical Officer
Connie Savor Price is a professor of medicine in the division of infectious diseases at the University of Colorado School Of Medicine. Prior to her current role, she served as the Chief of Infectious Diseases and the Medical Director of Infection Control and Prevention at Denver Health for 13 years. Dr. Price is board certified in internal medicine, infectious diseases and medical microbiology. Her research and clinical interests have been focused in health care epidemiology and methods to prevent and rapidly detect emerging and antimicrobial resistant infections.
Dr. Price has a track record of successfully securing federal funding as a Principal Investigator from the National Institutes of Health, the U.S. Department of Defense and the Agency for Healthcare Research and Quality. She has published and lectured extensively on the prevention of health care-associated infectious diseases and other related topics. She is active in the Infectious Diseases Society of America, served in an elected position on the Board of Directors of the Society of Healthcare Epidemiology of America and chaired the American Society for Microbiology section on health care epidemiology. She is a recognized expert in outbreak management, serving as the Medical Director Denver Health's Regional Ebola and Special Pathogens Treatment Center, and has been a consultant to public health authorities on control of emerging infections around the world.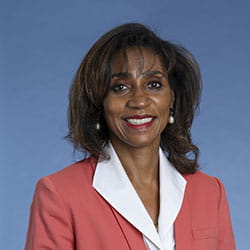 Enid Wade, JD
General Counsel

Enid Wade joined Denver Health in 2021 from Baylor Scott & White Health in Texas, the largest not-for-profit health care system in the State, where she served as General Counsel of Health System Operations.

Ms. Wade has broad ranging experience in health care law, including oversight for corporate governance, research, immigration, human resources, real estate, government relations, risk management, contracts, graduate medical education, and matters involving all areas of employment and labor law.

Ms. Wade earned her bachelor's degree in Economics from Duke University and went on to graduate with a Juris Doctorate from the University of Texas School of Law. In her first job following law school, she worked as a prosecutor gaining lots of trial experience and seeking remedies for crime victims. She then went into private practice with a Texas law firm where she quickly rose to the position of Partner. She then moved in-house with a hospital system, which is the type of work she continues through today. Throughout her career, she has been actively engaged in a variety of academic, professional, and civic organizations.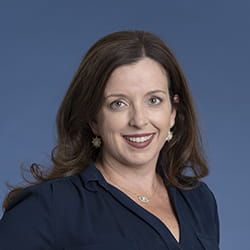 Jacqueline Zheleznyak
Director of Government Relations

Jackie came to Denver in 1999 from her home in Honolulu, Hawaii to pursue her undergraduate degree at the University of Denver in International Studies. She graduated with her Bachelor's degree in 2003. Finding a love of international affairs, she continued her educational career at DU completing her Masters in International Security in 2005 from the Korbel School of International Studies.

Jackie Zheleznyak comes to Denver Health from the State of Colorado where she was worked for the past 7 years. Most recently Jackie worked with the Department of Public Health and Environment from 2008-2012 within the Office of Emergency Preparedness and Response as the State Pandemic Preparedness Coordinator. In that role she worked with creating, editing and revising the State Pandemic Influenza plans and Strategic National Stockpile Distribution plans, and well as working with numerous Colorado Counties to provide guidance and technical assistance to ensure their needs were met. Before that she worked as the Homeland Security consultant at the Colorado Department of Education. In that role she worked with all 178 school districts on improving the Crisis and Emergency response plans.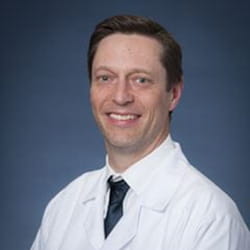 Robert Belknap, MD
Interim Director for Public Health Institute at Denver Health

Dr. Bob Belknap is serving as the Interim Director for PHIDH following Dr. Burman's retirement. He grew up in Ohio and attended medical school at Ohio State University. He moved to CO in 1998 for Internal Medicine residency followed by fellowship in Infectious Diseases. In 2005, he joined public health at Denver Health working in the tuberculosis (TB), Sexual Health, and Infectious Diseases clinics. Dr. Belknap became the director of the TB program in 2013 and has been a member of the core leadership team at PHIDH since 2016. He has been active nationally working to advance TB prevention and the care of people with TB. He served as president and a member of the executive boards for the National Society of Tuberculosis Clinicians and the National Tuberculosis Controllers Association. He is currently Chair of the U.S. Health and Human Services' Advisory Council for the Elimination of TB.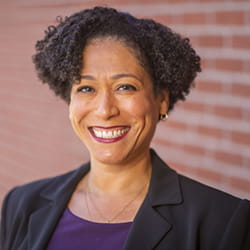 Crystal Potter Rivera
Executive Director, The Denver Health Foundation
Crystal Potter Rivera's professional career spans more than 20 years working in nonprofit fundraising, communications and program development. This includes more than 11 years at a senior level, managing complex nonprofit development programs and six years as a nonprofit management consultant specializing in fundraising. Crystal has generated significant funds from foundations, corporations and individual donors for a range of Colorado nonprofits diverse in size and scope, including Colorado Business Committee for the Arts, Jared Polis Foundation's Academy of Urban Learning and Mile High United Way.
Crystal currently serves as vice-chair of the board of directors for Healthier Colorado, a nonprofit dedicated to improving opportunities for Colorado residents to live healthier lives. A Denver native, Crystal holds a bachelor's degree in sociology from Columbia University. Crystal joined the Denver Health Foundation in December 2012 and previously served as its Associate Executive Director for two years as part of its leadership team during a time of significant expansion.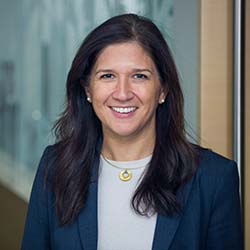 Lorena Zimmer
Chief Impact Officer
Lorena Zimmer is Denver Health's first Chief Impact Officer. Previously she worked at the Denver Metro Chamber of Commerce since 2014. Where she oversaw 3 initiatives, The Denver Opportunity Youth Initiative, Prosper CO, and a partnership with CareerWise CO. She comes from a consulting and government background always collaborating to make meaningful change. When her work focused on public health she developed a locally and nationally recognized public health model to collect and disseminate data, prioritize policy and target public health programs to those communities of greatest need. She has also been involved in developing legislation and providing health data to support social policy changes.
Lorena holds a B.S in Biology and B.A. in Anthropology from Florida State University and a M.A. in Medical/Applied Anthropology from the University of Colorado at Denver. She is fluent in Spanish and speaks some French. When not working she loves to adventure with her family.