Why Should I Walk With a Doc?
August 09, 2019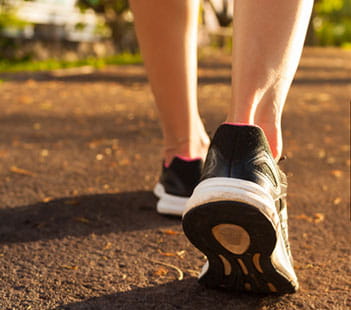 Some Denver Health patients are not seeing their doctors in a traditional way. In addition to making their regular appointments, they are also choosing to see their doctors on the weekends, outside of a typical clinical setting. They meet them in the park for Walk With a Doc.
Denver Health is proud to organize several free, Walk With a Doc events throughout the year, with the next one happening at 8 a.m. on Saturday, Aug. 10, at Sloan Lake Park, starting just west of the tennis courts on the 17th Ave. side. Denver Health primary care physician Dr. Grace Alfonsi will be leading the walk and talking with her patients about diet and exercise.
Fifteen years ago, Dr. David Sabgir, a cardiologist in Columbus, Ohio, started Walk with a Doc with some of his patients. It grew into a worldwide movement, with nearly 500 chapters leading monthly outings in 48 states and 25 countries.
Sabgir told Outside Magazine that he believes the program has helped hundreds of thousands of people get outside, and that 40 percent of those people are going outside to exercise for the first time in years.
"My goal was pretty simple – just get more people outside and moving," Sabgir told Outside. "Probably five percent of my patients were achieving the weekly recommendations, and probably 80 percent were not doing anything at all ... I know from studies that walking or any physical activity is by far the best medicine."
Studies have shown that being active reduces stroke and heart disease by 50 percent, depression by 50 percent and chances of getting Alzheimer's Disease by 50 percent.
Read the full Outside Magazine article about Walk With a Doc.
See the full list of upcoming Denver Health Walk With a Doc events.