Denver Health Expanding Mission to Help With Housing for Some Patients
October 23, 2019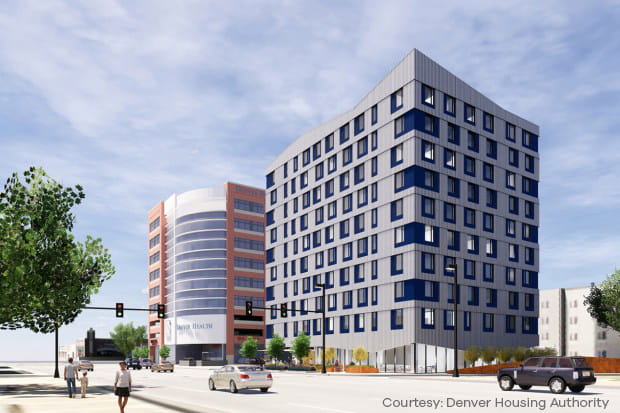 Denver Health is partnering with the Denver Housing Authority to repurpose a former administrative building on the hospital campus at
655 Broadway
into affordable senior housing, including about 15 apartments designated to help homeless patients transition out of the hospital.
Legally and morally, hospitals cannot discharge patients if they have no safe place to go. So patients who are homeless, frail or live alone, or have unstable housing, can occupy hospital beds for weeks or months – long after their acute medical problem is resolved.
One patient at Denver Health, occupied a bed for more than four years – a hospital record of 1,558 days. Another admitted for a hard-to-treat bacterial infection needed eight weeks of at-home IV antibiotics, but had no home. A third, who had dementia, came to the hospital after being released from the Denver County Jail. His family refused to take him back.
Peg Burnette, Denver Health's chief financial officer, called the new housing plan an experiment of sorts. "We might be able to help better their lives, as well as help the financials of the hospital and help free up capacity for the patients that need to come to see us for acute care," Burnette said.
In the first half of this year alone, Denver Health has treated more than 100 long-term patients. All had medical issues that led to their initial hospitalization. But none of the patients had a medical reason for remaining in the hospital for most of their stay.
Burnette spoke about the plan on National Public Radio.

Denver Health has been at the heart of the Denver community for nearly 160 years, and our mission and vision is to care for all patients. Providing quality health care is just one piece of that mission and vision. This upcoming project expands our mission and continues our commitment to stay anchored to Denver and the community we serve for years to come.