Denver Health Study Seeks to Engage Opioid Users in Treatment
October 15, 2019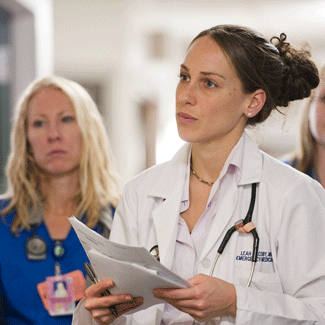 A new Denver Health baseline study of 2017 data shows only one third of persons affected by the opioid crisis accessed therapy and medication. To bridge the gap and fight the burden of substance misuse, Denver Health has established a new Center for Addiction Medicine (CAM).
The Denver Health baseline study, "Do You Know If Your Population Is Engaged?" examined data collected before the launch of the CAM, finding in 2017, 6,688 people in Denver were affected by opioid use disorder. Of them, 3,238 were diagnosed at Denver Health. Of them, 1,051 received medication for their addiction.
The study says the gap between diagnosis and treatment is an issue across the US. Patients diagnosed with opioid use disorder face barriers including lack of capacity in treatment facilities and because patients don't "engage" with medical providers.
However, programming developed since the study data was collected is showing promising results. The Center for Addiction Medicine's signature Treatment on Demand program connects emergency patients suffering from opioid user disorder with next day treatment.
In 2018, Denver Health's hospital and emergency department inducted 307 patients onto medication for opioid use disorder. In the first six months of 2019, with Treatment on Demand in place, 258 patients were inducted, with a projection to induct 516 total patients in 2019.