Grant Funds Flow to Center for Addiction Medicine
October 10, 2019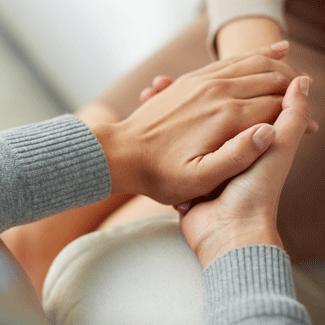 Denver Health's Center for Addiction Medicine has worked hard to secure grant funding. Below are some of the grants secured by the CAM to date.
Agency: Centers for Disease Control and Prevention, R01CE003006
Effective Dates: 9/30/2019-9/29/2021
Principal Investigator: Alia Al-Tayyib
Amount: $1,496,186
Title: Linkage Navigation to Enhance Initiation and Engagement in Treatment for Opioid Use Disorder to Prevent Overdose
Description: The goal of this project is to develop, pilot, and evaluate a linkage navigation program to enhance initiation and engagement in treatment for opioid use disorder to prevent overdose.
Agency: Office of the Assistant Secretary for Health, Office of Population Affairs, FPRPA006064
Effective Dates: 9/30/2019-9/29/2022
Principal Investigator: Deborah Rinehart
Amount: $1,622,356
Title: Increasing Linkage to Family Planning Care for Individuals with Opioid Use Disorder
Description: The primary goal of this project is to identify an innovative delivery model to address the family planning needs of individuals of reproductive age (18-44) in treatment for opioid use disorder at an urban integrated safety-net healthcare system.
Agency: Substance Abuse and Mental Health Services Administration
Effective Dates: 9/30/2019-9/29/2024
Principal Investigator: Judy Shlay
Amount: $1,385,077
Title: Engaging Youth Expertise for Prevention ("EYE for Prevention")
Description: To prevent the onset and reduce the progression of alcohol, marijuana, and stimulant use among Denver youth, EYE for Prevention will partner with youth with lived experience to: assess the prevention needs of youth engaged in substance use; plan, implement, and evaluate needs-based prevention strategies and messaging; and provide training and technical assistance to enhance prevention capacity at the community level.
Agency: Denver Department of Public Health and Environment
Effective Dates: 11/1/2019-6/30/2020
Principal Investigator: Sarah Belstock
Amount: $70,105
Title: Assessing the Needs of Family Members of Individuals with Opioid Use Disorders
Description: The project will enhance local understanding of the treatment and support needs of family members of individuals with opioid use disorders in Denver, so as to inform local efforts to: mitigate the multigenerational impact of opioid use disorders; leverage familial relationships to support sustained recovery among individuals with opioid use disorders; and prevent future substance use and other behavioral health challenges among the children of individuals with opioid use disorders.