Tour The Newly Renovated Eastside Family Health Center
November 22, 2019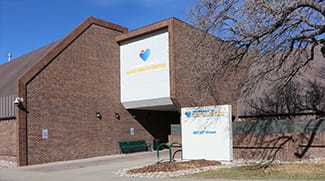 Patients at the oldest-standing neighborhood health center in the country have a fresh space to get their care. Renovations were recently completed at Denver Health's Bernard F. Gipson Sr. Eastside Family Health Center.

The $6.2 Million renovation project started in the Fall of 2018. It was the first major overhaul of the facility in the heart of Denver's Five Points neighborhood since it opened in 1966.

The following updates will better position Eastside to deliver care to Denver's growing community, including the underserved who rely on Denver Health's services: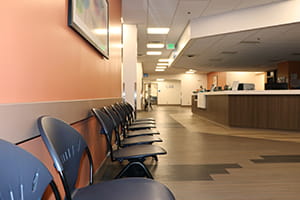 Modern exam and procedure rooms
Electric chairs that can be lowered and re-positioned and are able to accommodate bariatric patients in every adult exam room
Updated common areas
New restrooms
New lighting
New HVAC systems
Improved ADA access and sidewalks
New flooring, paint and wall coverings
New dental exam chairs with nature photos embedded in the ceiling to help calm patients
Denver Health will celebrate the grand re-opening of the Bernard F. Gipson Sr. Eastside Family Health Center this Saturday, November 23, from 10 a.m. - 2 p.m.

Tour the renovations, and if you haven't gotten your flu shot yet, you can come to our free flu clinic to get vaccinated. Flu vaccines are provided first-come, first-serve.