Coronavirus Update
Due to ongoing public health concerns, we have cancelled a number of our events. We appreciate your understanding. For more information on coronavirus please visit our coronavirus page.
April seminar is cancelled
April support group is cancelled
All nutrition and psychology clinic appointments have been closed till further notice
Please keep watching this website for the most up to date information.
Our bariatric team is here for you during this time.
Please call into a conference call twice a week to learn about bariatric hot topics and updates.
Call 303-436-8000 code 1861#
Tuesday 3:30 to 4:30 pm
Friday 10:00 to 11:00 am
(If no one is on the call at the 15 minute mark the call with be ended).
Please make sure the bariatric coordinator at bariatric.surgery@dhha.org has your email so we can send you a Friday weekly email.
About the Denver Health Bariatric Surgery Center
The Denver Health Bariatric Surgery Center is here to help you today. Weight-loss surgery, called bariatric surgery, is used to help severely obese patients — patients with a body mass index of 40 kg/m2 or greater (or a body mass index of 35 kg/m2 and one or more obesity-related health problems) — lose weight and regain their health.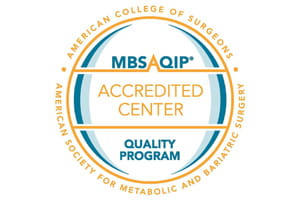 Denver Health, the hospital you know and trust, has an experienced team of weight-loss experts who provide an individualized experience that leads to long-term weight-loss success.
Discover a New Life!
Weight-loss surgery can change your life. Imagine being able to keep up with your kids, take less medication, breathe without wheezing, and improve your health altogether.