Coronavirus Update
Bariatric elective surgeries have resumed. See how to connect with us for different services below.
Informational Seminar
This is the first step in the bariatric surgery process. Our seminars are being held virtually via WebEx. Visit our seminar page to sign up for a future seminar date. You will then receive a WebEx link the morning of the seminar through your email to join our virtual seminar.
Support groups
Support groups will resume as virtual meetings via WebEx. At this time we are not having in-person groups. Watch for an email on how to join the support groups. Meetings will resume every third week.
Nutrition Clinics
Clinics are starting to see patients in person as well as continuing to do telehealth visits for some appointments. Please call the appointment line at 303-436-4949 to make your bariatric nutrition appointment.
Psychology Clinics
Psychology appointments are also starting to see patients in person as well as via telehealth. Please contact the bariatric coordinator at 303-602-6232 to schedule your psychology appointment.
For more information on COVID-19 please visit our coronavirus page.
About the Denver Health Bariatric Surgery Center
The Denver Health Bariatric Surgery Center is here to help you today. Weight-loss surgery, called bariatric surgery, is used to help severely obese patients — patients with a body mass index of 40 kg/m2 or greater (or a body mass index of 35 kg/m2 and one or more obesity-related health problems) — lose weight and regain their health.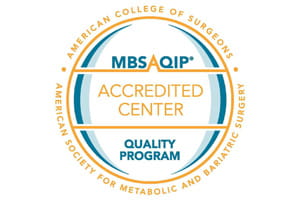 Denver Health, the hospital you know and trust, has an experienced team of weight-loss experts who provide an individualized experience that leads to long-term weight-loss success.
Discover a New Life!
Weight-loss surgery can change your life. Imagine being able to keep up with your kids, take less medication, breathe without wheezing, and improve your health altogether.