Telehealth Offered at School-based Health Centers During COVID-19 Outbreak
April 14, 2020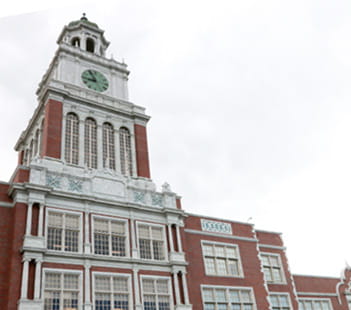 Update April 14, 2020: Due to the COVID-19 outbreak, the wide range of health care services offered at all 18 of Denver Health's School-based Health Centers are still available using telehealth. The phone and video consultations are available to any new or existing patients, regardless of insurance, as long as they are Denver Public Schools students. Walk-in or in-person visits are no longer available. To make a telehealth appointment call 303-602-8958. Help is available in English and Spanish and other languages.
Medical and mental health providers and enrollment specialists from Denver Health's school-based health centers are available by phone from 7:30 a.m. – 4 p.m. Monday – Friday to help students and parents with:
Medication refills
Answer any non-urgent medical questions you or your student might have
Provide individual and family therapy services for new and existing patients
Provide psychiatric care for new and existing patients
Assist uninsured students and families obtain insurance coverage
During after hours and on the weekends, students should call the Denver Health nurse line at 303-739-1211 for information on how to access care.
Denver Health School-Based Health Centers will continue to provide care for all students who need it during such a difficult time.
All services are provided at NO COST to families!
These changes are necessary to protect our patients from the spread of COVID-19 and after the closure of all Denver Public Schools for the rest of the year as students continue their studies through online learning.
Original article: In response to growing concerns about the novel coronavirus, also known as COVID-19, Denver Public Schools (DPS) have made the decision to have an extended spring break for all DPS schools, including charter schools and that decision will affect the operation of Denver Health's 18 School-based Health Centers. This extended spring break will start Monday, March 16, and continue until students return on Tuesday, April 7. This decision was made after detailed and thorough discussions with the Board of Education, the City of Denver, Denver Department of Public Health, the Colorado Department of Public Health and Environment, and other organizations around the city and state.

Denver Health's School-based Health Centers (SBHC) form a large network of health centers located inside 18 DPS campuses that serve any DPS student as well as children enrolled in DPS-affiliated Early Childhood Education programs at no charge to families. We offer medical, mental health, dental, health education and family planning, as well as insurance enrollment and advising services.
Two SBHC locations will remain open from 7:30 a.m. – 4 p.m. until Friday, March 20, providing only medical care and mental health services:
All other locations will be closed during the entire break, from March 16 - April 7. For medical and mental health needs during this break, patients are encouraged to make appointments at the nearest Denver Health family health center in your community. You may also call the Denver Health NurseLine at 303-739-1211 for questions and information.