Coronavirus Update: School-based Health Centers Are Still Open
Denver Health's School-based Health Centers (SBHC) are currently open for in-person visits or telehealth appointments. Remember SBHC services are offered at NO COST to all Denver Public Schools (DPS) students!
As we adapt to meet our community needs during the COVID-19 response, we request that all patients call ahead to learn how to access care: 303-602-8958.
For more information on Denver Health's response to COVID-19, please visit DenverHealth.org/Coronavirus.
COVID- 19 Concerns & Testing
As COVID surges in Colorado, we realize that DPS students are at risk for a COVID-19 infection. School Based Health Centers (SBHCs) can help students with symptoms get COVID-19 testing.

School nurses will refer DPS students experiencing symptoms to the SBHC medical team. The SBHC medical team will schedule a same-day telehealth / telephone appointment to determine if
COVID-19 testing is necessary. If testing is recommended, SBHC staff will refer you to a testing center.
*SBHCs will only refer students for testing if they are experiencing symptoms
How to Register Your Child For School-Based Health Centers
Our services are conveniently located at 18 different sites all throughout Denver. If you would like your student to be able to use the SBHCs, please complete the E-Consent form. If you prefer to complete the consent form in person, please visit one of 18 our sites.

SBHC services are available to any DPS student. If you do not see your student's school listed, please select the site that is most convenient for your family. If you have questions, please email us at SBHC@dhha.org or call us at (303) 602-8958
School-Based Health Centers Services for Students
Services offered by the SBHC may include:
Telehealth options
Mental health and substance use counseling
Consultations on sick visits
Oral health screenings and triage for further dental care
Screenings for comprehensive wellness and mental health
Asthma checks
Consultations for medicine refills, and more.
Flu Shots Now Available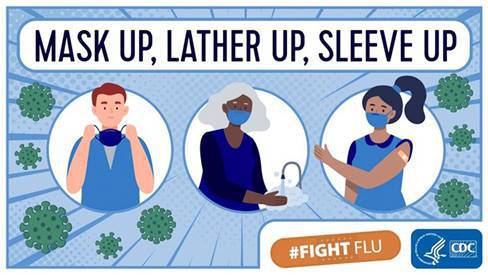 Remote learning, the upcoming return to school, COVID-19 – you've got enough stressors right now! Don't let the flu be another! Schedule your flu shot at one of Denver Health School-Based Health Centers today and worry about one less thing. Call 303-602-8958 to schedule your appointment right away.
About Denver Health's School-based Health Centers
Denver Health's School-based Health Centers (SBHCs) form a large network of health centers located inside Denver Public School (DPS) campuses that serve any DPS student as well as children enrolled in DPS-affiliated Early Childhood Education programs at no charge to families. We offer medical, mental health, dental, health education and family planning, as well as insurance enrollment and advising services.
Our services are available at all locations throughout the school year and at a limited number of locations during the summer. School-based Health Centers offer convenient services that limit the amount of time students spend out of class and the amount of time parents/guardians have to take off work to attend appointments. In most cases, students can obtain same-day or next-day appointments.