Temporary Street Closures Around New Outpatient Medical Center
April 20, 2020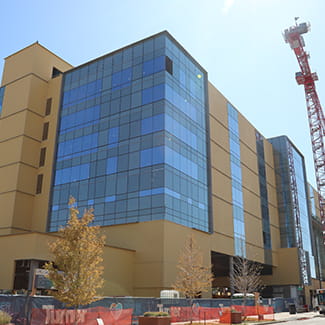 Denver Health wants to let all of our patients know about some temporary street closures as we get closer to completing construction of our new Outpatient Medical Center.
Starting today through June 12th, the southbound Speer Boulevard exit to Broadway, along with the northbound lane of Bannock St. and the sidewalks along the two roads will be closed to all drivers and pedestrians. See a map of the closures here.
The closure is for curb and sidewalk construction, which will last through June 12.
A reminder that Denver Health continues to have a no visitor policy in place at the hospital's main campus to prevent the spread of the COVID-19 virus. Our emergency department and urgent care remain open to serve all patients who need immediate medical care. These closures will not affect access to those services.
For primary care, call 303-436-4949 and ask about setting up a telehealth appointment, which is a doctor's appointment over phone or video.