Denver Health Statement on Racial and Social Injustice
June 05, 2020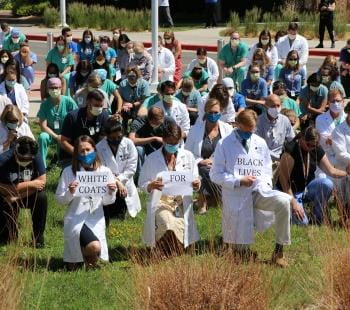 Denver Health is an organization that is proud of our longstanding commitment to our entire community, but especially to those among us who are the most vulnerable. We know, based on hundreds of thousands of interactions every year, that people of color face social and economic challenges, including the impact of racism, both blatant and subtle, in every aspect of their lives.
Denver Health stands with those who are often without a voice; living a commitment to doing whatever we can to address issues of inequity, racism and disparity. Denver Health is dedicated to confronting racism in all its forms and fighting to overcome the barriers people face in living a fulfilling life, full of opportunity and free from injustice. Now is the time to stand up and say "no more" and have open, honest conversations that provide a real basis for how we are going to confront racism in all its many forms.
As a provider of care for nearly a third of the City, and as an educational institution for the next generation of health care providers and researchers, we recognize our role in learning how we can better listen, represent and serve our community members as they speak out for change and justice.
On Friday, June 5, at 11 a.m., Denver Health staff joined the White Coats For Black Lives event to remember George Floyd and others before him whose lives were shortened due to social injustices. Staff gathered on our Main Campus and at our clinics to show solidarity for 10 minutes of remembrance. We remain here for Life's Journey and stand with our community in pledging to create a better tomorrow.