Pharmacy By Mail Expands During COVID-19
August 04, 2020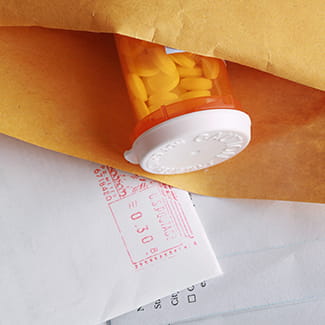 Denver Health's Pharmacy by Mail is a simple, safe and efficient way to get your prescription medications delivered right to your home and we have expanded our services to meet your needs during the COVID-19 pandemic.
Increase in Patients Using Mail Order Pharmacy
During the COVID-19 lockdown in Spring 2020, Denver Health saw a huge increase in the number of patients signing up to get their medications mailed to them. Between April-June of 2020, Pharmacy by Mail staff mailed more prescriptions than in all of 2019.

In response to the new demand and to continue to support social distancing measures, Denver Health has added additional staff, improved our workflow process and technology to process mail order prescriptions at nearly one-third of the time it used to take and is working closely with the United States Postal Service (USPS) to ensure that medications get to patients on time.
Mail Order Prescription Availability
Whether you are a new or current Denver Health patient, Denver Health's Pharmacy by Mail is available to you for all of your prescriptions written by a Denver Health provider.
Most medications can be mailed (controlled substances expected to be available by 2021)
Pharmacy by Mail is available for both refills or new prescriptions
Shipping is free for patients
Patients can expect to receive their medications delivered to their homes through the U.S. Postal Service (U.S.P.S.) within three to five business days
How to Set Up Mail Order Prescriptions
Patients can set up Denver Health's Pharmacy by Mail through one of three easy options:
Through the free MyChart app
By calling the Automated Refill Line at 303-389-1390
By calling the pharmacy directly at 303-436-4488 and selecting "1" for English or "9" for Spanish and then option "8" to speak directly to a member of the Denver Health Pharmacy from 9 a.m. - 5 p.m. on weekdays. (Other languages are available, please select "1" and ask for an interpreter when you call)
Patients, you can also ask your provider to set up your new prescriptions to be Pharmacy by Mail during your telehealth or in-person appointment. A pharmacist will contact you after your visit to consult with you over the phone on the new medication and collect your payment and shipping information.
To stay up to date on all of Denver Health's efforts to stop the spread of the novel coronavirus (COVID-19) and keep you safe, visit DenverHealth.org/coronavirus.