Denver Health Helping Denver Teachers With PPE Donation
October 05, 2020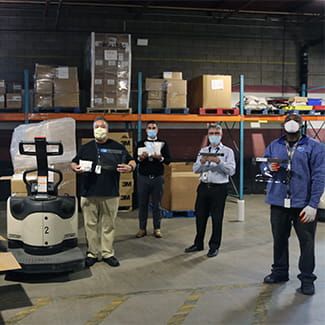 In the spirit of togetherness and building community during this COVID-19 pandemic, Denver Health is making an important donation to help another group of essential workers –
Denver Public Schools
(DPS) teachers and staff. Last week, Denver Health dropped off 25,000 pieces of donated Personal Protective Equipment (PPE) to DPS, so it can be distributed to school teachers and staff just in time for those returning to schools for in-person learning.
The donation was made possible through the
Denver Health Foundation
, after months of contributions from community members who answered the call to support Denver Health's frontline medical staff in our time of need.
These contributions have been an incredible resource for our frontline workers and for the patients who walk through our doors. With the help of our community, we have been able to ensure quality care and safe care during these uncertain times.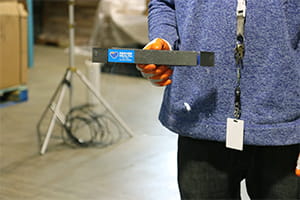 Even more significant, is that at the beginning of this pandemic, medical workers nationwide were in a position where we didn't know when the next set of PPE would be available. Today, Denver Health not only has the supplies we need to safely equip our own staff, but now we can give back to our educators in an incredible way.
DPS will use the donated 5,000 face shields, 10,000 cloth masks and 10,000 disposable masks to protect teachers, janitors, school bus drivers, administrators and other DPS staff members.
At the warehouse on Thursday, CBS Denver talked with Denver Health Supply Chain Project Manager Andrew Miller about how he got involved in the donation and the impact it has on the community.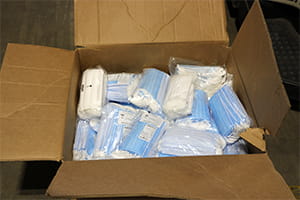 We are incredibly grateful to our wonderful supply chain management team who has taken on the large task of gathering PPE supplies, sorting through donations and making this gift possible.