Denver Health Offers Help With Insurance Enrollment During COVID-19
October 29, 2020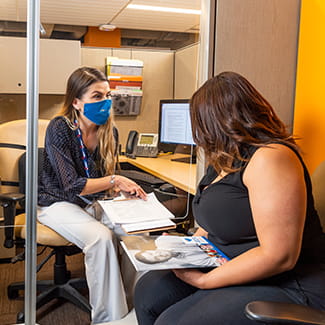 Don't let COVID-19 be an excuse for not having health insurance. If you're not covered or you are thinking about changing your coverage for next year, now is the time to take action. Open Enrollment starts on Sunday, November 1 and continues until Sunday, December 15 and Denver Health's Enrollment specialists can help you find the health insurance coverage you need. We are taking special precautions to help you sign up and keep everyone safe from the spread of the novel coronavirus (COVID-19).
What is Open Enrollment?
Open Enrollment is the annual time of year when people can either purchase new health insurance or make changes to their current health insurance plans. Everyone is required to have health insurance under the law and you cannot be refused health insurance by a company because you are too sick or have a pre-existing condition.

Health First Colorado (Colorado's Medicaid Program), CHP+ and health insurance programs all comply with the law. You can sign up for Health First Colorado or CHP+ at any time during the year, if you qualify for those programs. If you do not qualify, you must find another insurance plan and sign up during the open enrollment period, from November 1-December 15, 2020, for coverage in 2021. There are discount programs that can help people who do not qualify for those two programs, including the Colorado Indigent Care Program and the Denver Health Financial Assistance Program.

Qualifying life events, such as having children, adopting a child, moving to a new state or getting married can allow you to purchase health insurance outside of the enrollment period.
How Can Denver Health's Enrollment Specialists Help Me Get Insurance?
Denver Health has the following options to offer help with insurance enrollment: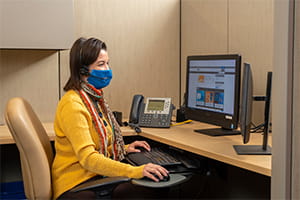 Safety During COVID-19 at Insurance Enrollment Locations
The top priority of enrollment services is the health of our visitors and staff, so all enrollment services locations will require visitors to get their temperature checked, wear a mask and practice social distancing of at least six feet prior to being seen by enrollment staff. Our staff disinfects all seating areas between appointments and there is a plexiglass divider between our enrollment specialists and our visitors.

At the walk-in enrollment location on Denver Health's main campus, Pavilion I, we will allow a limited capacity of 10 walk-in visitors in the front lobby at a time. Only for special circumstances, clients will be allowed to enter with one adult companion or a maximum of two children.