Latest Coronavirus Updates
June 20, 2022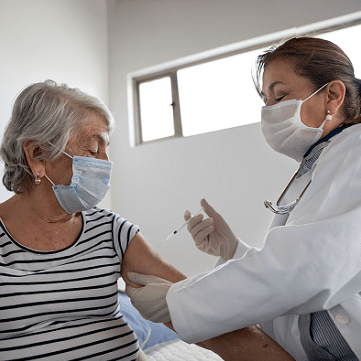 Vaccinations are available to everyone age 6 months and over. Denver Health will continue to vaccinate patients according to the latest state guidelines. Learn how to make an appointment for a vaccine at Denver Health.
To help guide you through the latest, most updated COVID-19 and COVID-19 Vaccination information, visit DenverHealth.org/coronavirus.
Included:
The latest on COVID-19 vaccine distribution for patients
COVID-19 vaccines for children ages 5 and up
COVID-19 vaccine safety information
COVID-19 testing
COVID-19 booster (additional) doses
What to do if you have COVID-19 symptoms
Hospital visitor policies
Appointment scheduling options (including telehealth)
Safety measures at the hospital
Resources for help during the pandemic
and much more
We will continue to update this page as policies change due to guidance from the State and Centers for Disease Control and Prevention, and new information becomes available.