School-based Health Centers Open as Students Return to In-Person Learning
January 26, 2021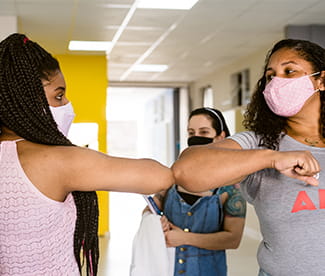 Denver Health's
School-based Health Centers
are open to Denver Public Schools students who are returning to school for in-person learning this week.
Our 18 clinics located inside Denver Public Schools around the city are taking safety precautions to keep students safe during the COVID-19 pandemic, while offering a wide range of health care services, including primary care check-ups, family planning (birth control), dental and behavioral (mental) health.
Along with in-person visits, the Centers are also offering
telehealth
care over the phone for students, including those who are continuing to do remote learning.
Whether you are staying remote or coming back to school, we are here for you. Give us a call at
303-602-8958
to schedule an appointment.